Crochet Easter basket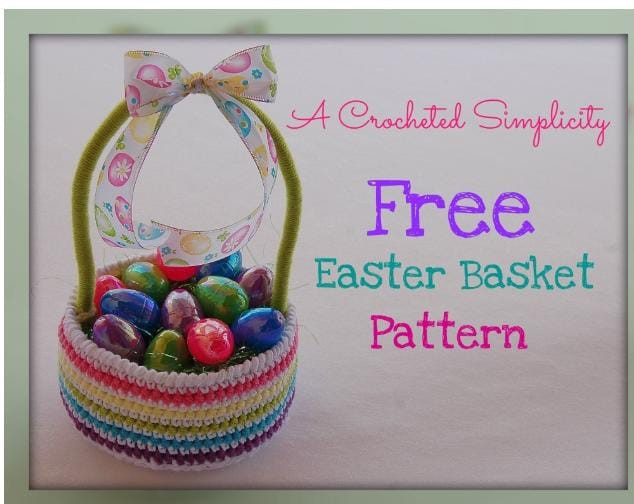 These are symbolic nests used during Easter celebration by children in their Easter egg hunt and to carry their presents. Filled with eggs and other and treasures, they signifies resurrection, coming to life or celebration of spring. Definitely we are doing this egg hunting now and we all need a crotchet Easter basket to harvest the eggs and collect gifts too.
Materials needed;
Yarn: Worsted Weight yarn (the yarn picture in the photos is Red Heart Super Saver ) You'll need 1 skein (approximately 230 yards) of your Main Color and minimal amounts (approximately 40 yards) of any Contrasting Colors you choose (the color you choose for a liner will need a little more),Crochet Hooks: K/10.5/6.50mm, 24″ – 28″ Cotton Piping/Cording, Plastic Canvas: (2) 10-1/2″ x 13-1/2″ sheets, Scissors, Yarn Needle.