​Light-Blue Crochet Dress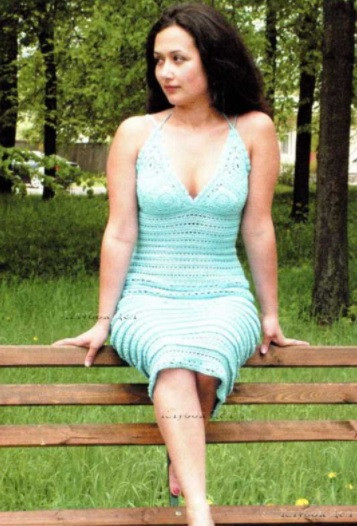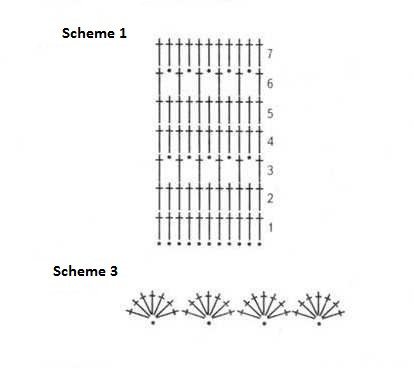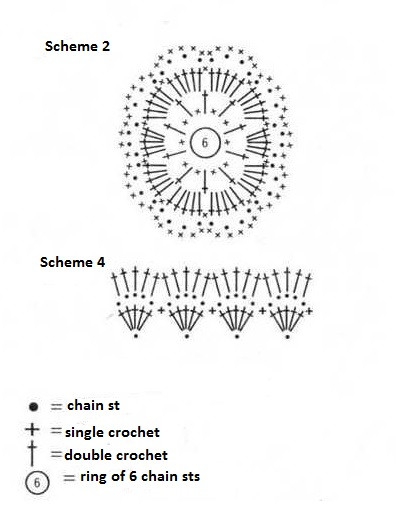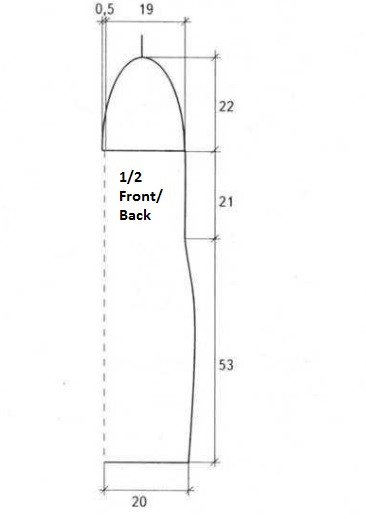 You'll need:
450g of light-blue 100% acryl yarn (180m/50g);
Crochet hook 2.
Size: S.
Stitches control: 18 sts x 7 rows = 10 x 10 cm.
Instructions
Make 180 chain sts + 1 chain st increase, connect them in circle and continue work due to the scheme 1. At 53 cm height, decrease 20 sts. At 72 cm height form the set-up row, finish your work.
Bra
Make 6 squares due to the scheme 2, then, connect them with half crochets in 3 pieces in a triangle. Connect 2 triangle details with the main part of dress to put two bottom inner corners one upon another on 0,5 cm.
Assembly
Make 1 row due to the scheme 3 along the upper edge of work. Make strap of 140 chain sts and make 1 row of single crochets along it. Make the second strap in the same way. Decorate the bottom edge of work with fringe due to the scheme 4. Then, make 3 fringes in every due to the scheme 3 and 8 fringes due to the scheme 4.