Beautiful Crochet Bag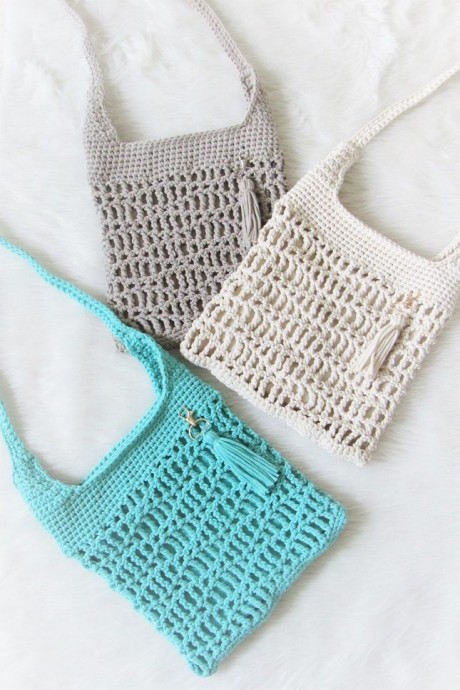 This crochet bag is so beautiful. I love the pattern used, the handle, the gaps, absolutely gorgeous. If you're wondering if your stuff will fall off through the gaps, that is why we have a lining. This easy crochet bag tutorial comes with instructions to add a hand-sewn lining. Jump on the link below, it will guide you through making this gorgeous piece.
Materials needed:
A bulky size 5 weight yarn like Bernat Maker Home Dec. I used colors Clay, Aqua, and Cream for the sample bags.
2. An I(5.5mm) hook and an H(5mm) hook.
3. A tapestry needle, preferably a plastic one.
4. Purse or Keychain clasps from Amazon to attach your tassel
5. Locking stitch markers or safety pins.
6. Matching Fabric to line the bag- 1/2 yard
7. Matching Sewing Needle and Thread to attach the lining.