Crochet Greenery Wrap – Free Pattern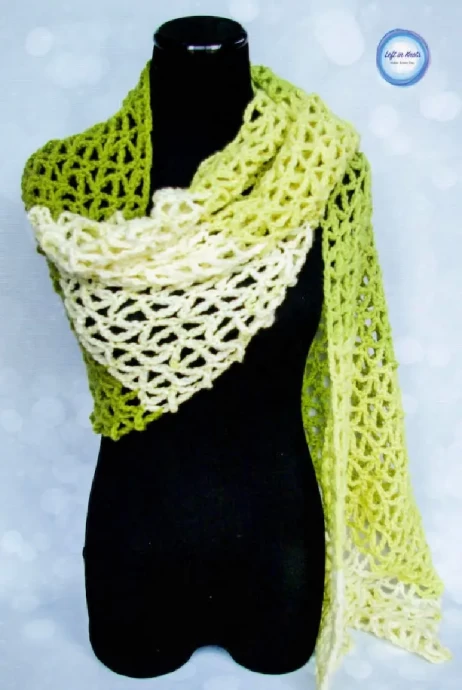 Who doesn't like a fantastic geometric pattern with a lovely triangular mesh? It's extremely stunning, and you can give it to just about everyone! It may appear to be a difficult project for novices, but it is actually rather simple — all you need to know is the treble stitch. It can be finished in a weekend!
Materials (sizing of tools specified in link):
Yarn
Crochet hook
Scissors
Yarn needle
Tape measure

Lisa
Make a Cactus Flower Granny Square
4 hours ago
I don't understand the directions.  Could you plea...

Clare
NEW TO CROCHET....REQUESTING HELP
12 hours ago
I make a tension square approximately 6"x 6" 15cm ...

Phyllis
Cozy Rag Rug
1 day ago
Where is the pattern?

Valerie
Make a Traveling Afghan Crochet Sampler Square
2 days ago
I am having gone down the page and am unable to fi...

Christine
DIY Candy Corn Amigurumi
3 days ago
Adorable 🧡💛🎃

Darlene
DIY Dragon Amigurumi
4 days ago
I found out how to download it. It was confusing a...

Darlene Estlow
DIY Dragon Amigurumi
4 days ago
I purchased the dragon crochet pattern a few minut...

TC
Little Baby Girl with Red Hairpin Amigurumi
6 days ago
Thanks you.  My great-grand-girls will love this d...

Margaretha Amrén
Patterns Slippers So pretty, creative & sweet!
6 days ago
Plebsen send me the complete instruktions via emai...

Ollie
Easy Crochet Wrap
11 days ago
Thank you for the pattern.