Crotchet rope basket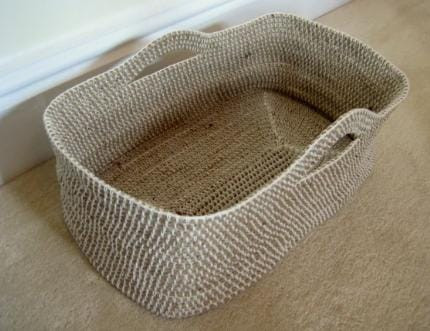 We all know baskets are used for storage purposes. But maybe we need something stylish in our houses. Instead of throwing things like blankets, throws, pillows, firewood and much more all over the house, you can have them placed decently in the crotchet rope basket. Do you think it makes a perfect gift too? Yes, it does. Mother's Day is coming; here is a perfect gift for our mothers. Let's make them feel special and cherished.
Materials needed; Length of rope (mine was 38m in length and 6mm diameter, for a 22x42x17cm basket), Stash yarn (I used 310m of Patons 100% cotton 4ply in a cream colorway),Size 5.00mm crochet hook (use a metal hook if possible as the work is quite stiff), or larger if your rope is thicker.