​Delicate Black Vest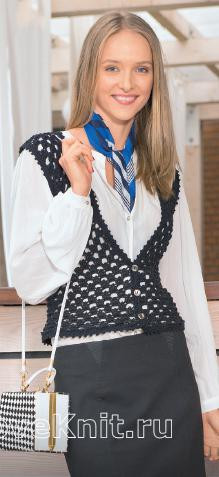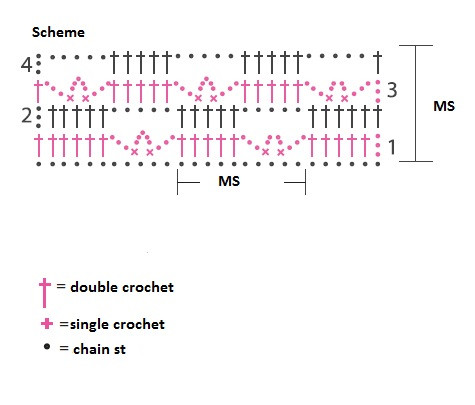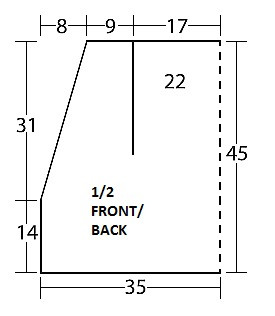 You'll need:
300g of black "Narciss" yarn (100% cotton; 400m/100g);
Crochet hook 1,7;
3 buttons.
Size: M.
Used Patterns
Relief pattern: due to the scheme. Start every row with 3 chain sts increase instead of the 1st double crochet. Repeat 1st-4th rows.
Single crochets: start every row with 1 chain st increase instead of the 1st single crochet and finish circle row with 1 slip st in chain st increase.
Stitches control: 35 sts x 14,5 rows = 10 x 10 cm.
Instructions
Make back and front as one-piece cloth to arm-holes: make 247 chain sts + 3 chain sts increase and work with relief pattern. In 20 rows, make decreases from both sides in the following way: * 1 st in 3 rows, 4th row – without decreases*; repeat from * to * x 10 times for neck-hole chamfer. At the same time, divide your work in half in 34 rows, leave the central 115 sts (back) and work due to the pattern, increase 1 st from both sides. In 32 cm finish your work = 32 sts for each half of front.
Assembly
Make shoulder seams. Fasten all the edges with 2 rows of single crochets and 1 row of picots.
Make 3 button-holes on the right front in the following way: step back 3 sts in the 2nd row, * 3 chain sts, 20 single crochets*; repeat from * to * x once, 3 chain sts, 8 single crochets.