Crochet Square Basket with T-shirt Yarn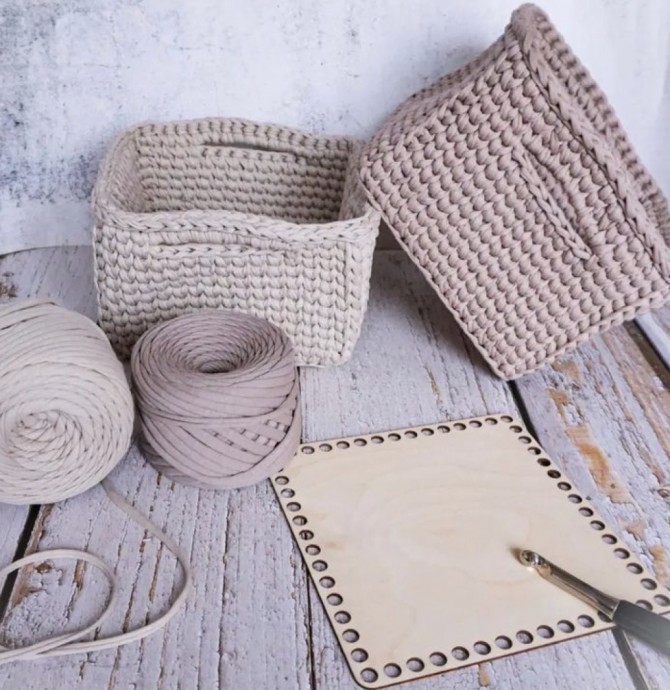 In this tutorial, we will be creating a stylish and functional crochet square basket using t-shirt yarn. Crochet baskets are a great way to add organization and style to any room in your home, and using t-shirt yarn gives this project an eco-friendly and modern twist. This tutorial will guide you through the process of creating a sturdy and versatile square basket with t-shirt yarn.
Materials needed:
Crochet Hook: 8MM, L11, 5 MM, H 8 (If wooden base is chosen)
T-shirt yarn
Other: Stitch marker – 4pcs
Wooden base (optional) – 8" (approx 20 cm).