​Crochet Basket of Scraps of Yarn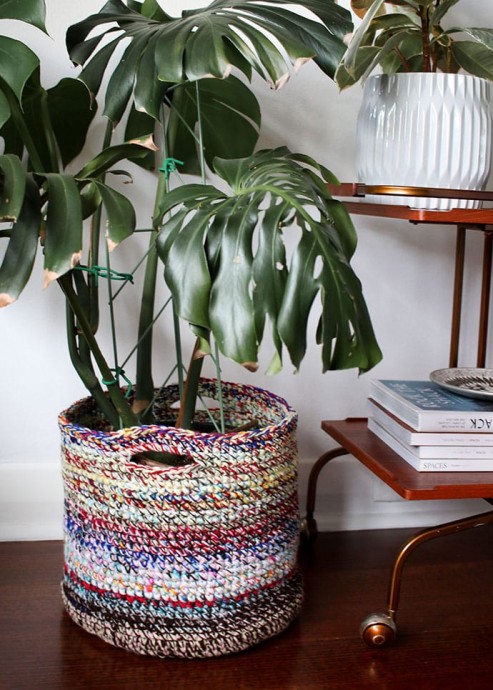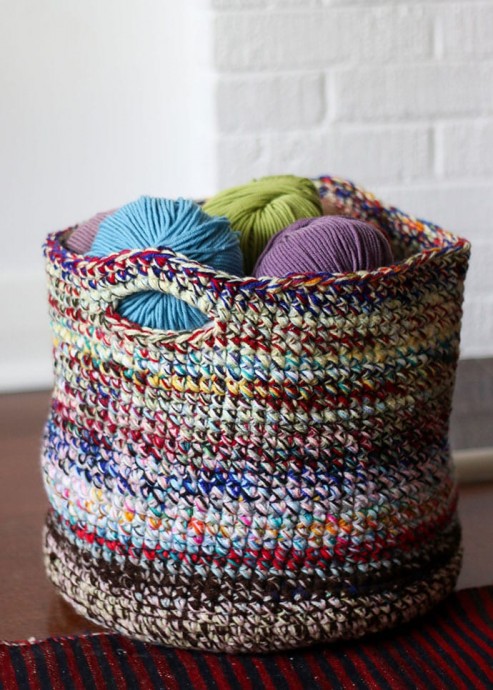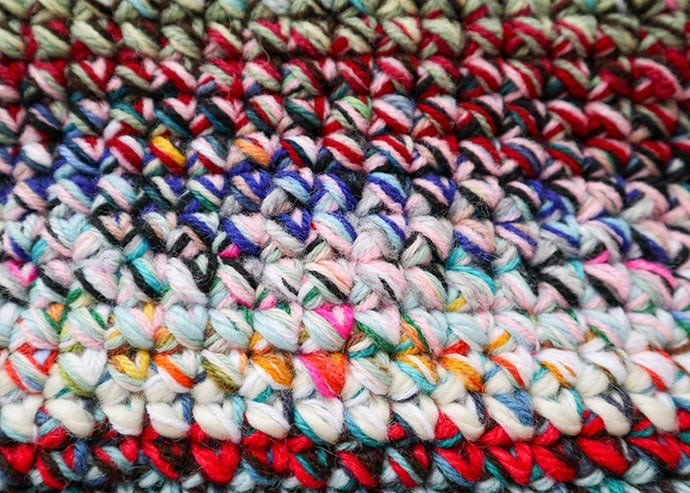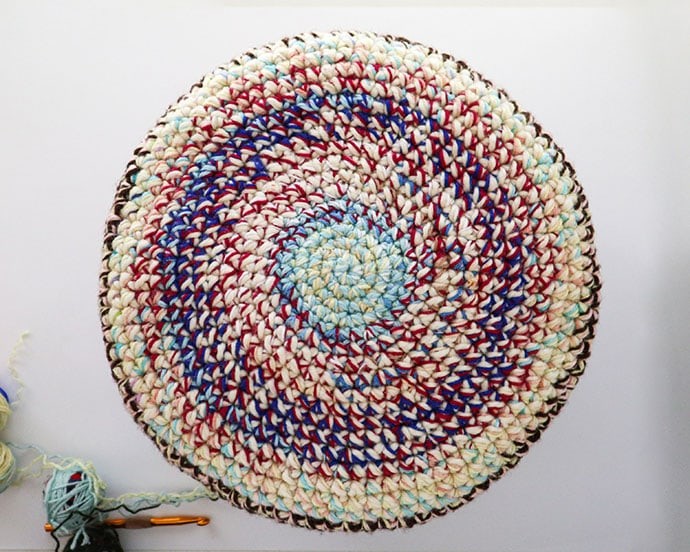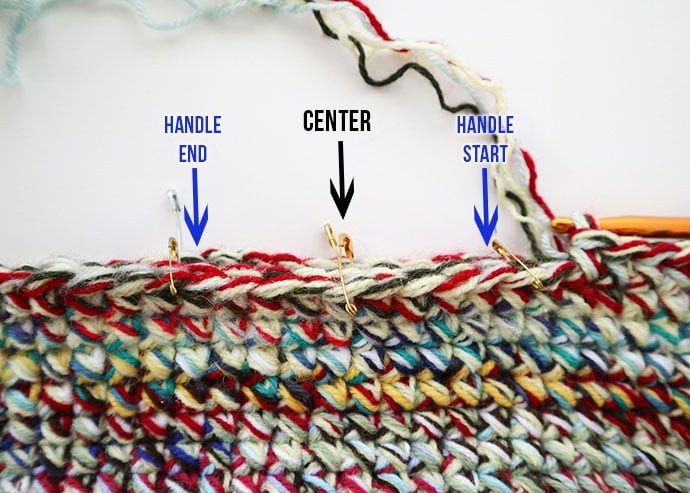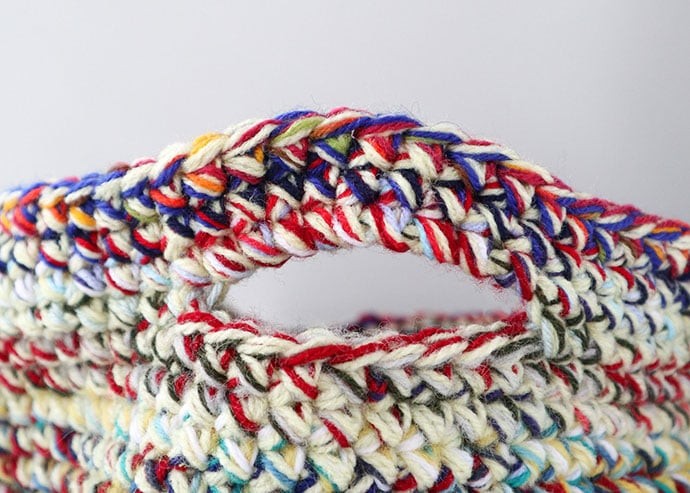 You'll need:
Scrap yarn – assorted weights and fibers;
Crochet hook 9 mm;
Crochet stitch markers or safety pins;
Measuring tape.
Notes
Several yarns are held together to create a super bulky weight yarn. Any knots should be positioned towards the inside of the basket.
Instructions
Base
Crochet the base of the basket using a basic circle pattern. The exact pattern will vary depending on the thickness of your yarn but use the following as a guide:
R1 – Make a Magic loop and sc 6 stitches into it
R2 – 2 sc into every st
R3 – (sc in next st, 2 sc in next st) around
R4 – (sc in next 2 sts, 2 sc in next st) around
As a general rule, with every round, you work one more regular stitch between your increase stitches.
Keep checking that your circle is laying flat.
If your circle shows signs of ruffling, pull back a couple of rounds and skip the increases for one round. Because you're skipping a set of increases, you'll have fewer stitches and hopefully a flatter edge.
Continue crocheting your base until the diameter reaches 35cm or your desired size.Around 17 rounds.
Final stitch count is irrelevant.
Sides
Once you are happy with the size of the base, continue to crochet sc in a spiral but with no increases. The sides will start to curl up and build the walls of the basket.
Continue to crochet until the walls reach about 25 cm tallor about 25 rows.
Handles
Lay the project flat aligning the top edges. Mark the center stitch on both the front and back, measuring in from the sides, with a stitch marker.
To make a handle count 5 stitches out from each center stitch and place a stitch marker.
Single crochet up to and into the stitch with the 1st marker, chain 9, and then sc into the stitch with the 2nd marker. Continue sc around the basket and repeat on the opposite side.
On the next round, when you reach the chain, sc 9 stitches over the chain into the gap.
Crochet 2 more rounds to complete basket handles.
Assembly
To finish, slip stitch the last few stitches, break off yarn and weave ends in.