Beautiful Apple Crisp Cowl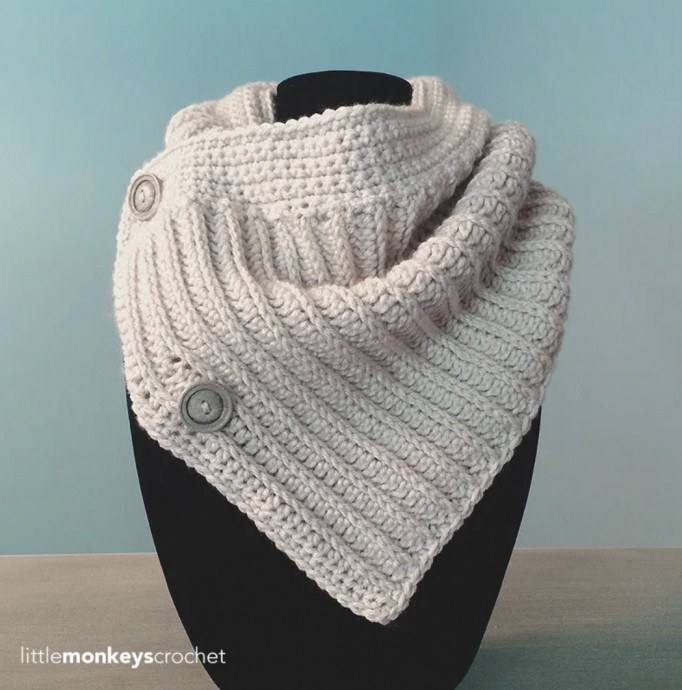 The cool season is here again, the season of dry leaves, raincoats, acorns and pumpkins. Just as the fall comes with a lot of goodies, it also comes with some side effects. The cool weather makes colds and flu very common. It's important to stay protected all through the season. This beautiful apple crisp cowl is here to protect your neck, so you can enjoy those walks in the cold.
Materials needed:
I hook (5.50mm) and K hook (6.50mm)
Yarn needle
Approximately 350-360 yards of your favorite worsted weight yarn – such as Vanna's Choice
Two buttons, approximately 1″

Lisa
Make a Cactus Flower Granny Square
18 hours ago
I don't understand the directions.  Could you plea...

Clare
NEW TO CROCHET....REQUESTING HELP
1 day ago
I make a tension square approximately 6"x 6" 15cm ...

Phyllis
Cozy Rag Rug
1 day ago
Where is the pattern?

Valerie
Make a Traveling Afghan Crochet Sampler Square
3 days ago
I am having gone down the page and am unable to fi...

Christine
DIY Candy Corn Amigurumi
4 days ago
Adorable 🧡💛🎃

Darlene
DIY Dragon Amigurumi
4 days ago
I found out how to download it. It was confusing a...

Darlene Estlow
DIY Dragon Amigurumi
4 days ago
I purchased the dragon crochet pattern a few minut...

TC
Little Baby Girl with Red Hairpin Amigurumi
6 days ago
Thanks you.  My great-grand-girls will love this d...

Margaretha Amrén
Patterns Slippers So pretty, creative & sweet!
7 days ago
Plebsen send me the complete instruktions via emai...

Ollie
Easy Crochet Wrap
11 days ago
Thank you for the pattern.