Child's Green Grass Crochet Socks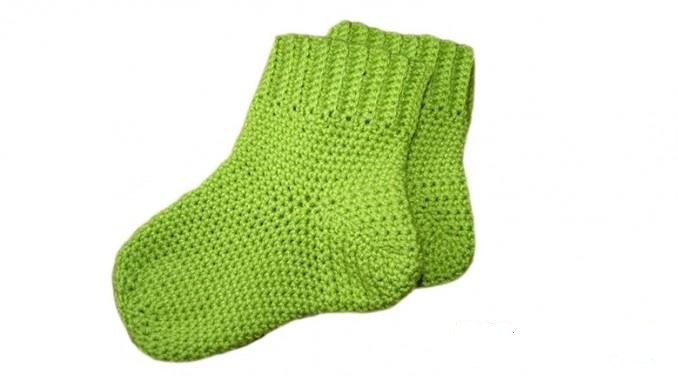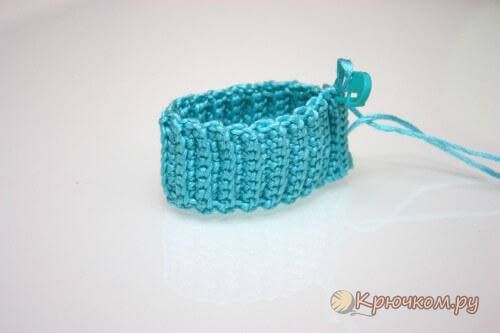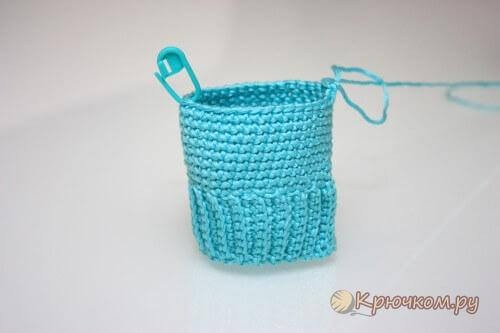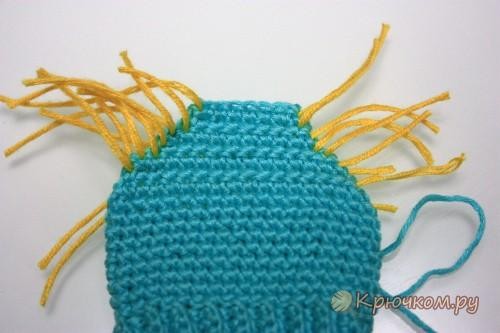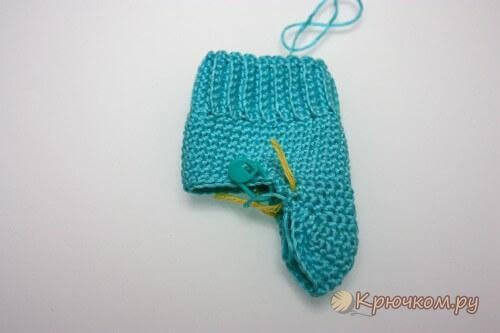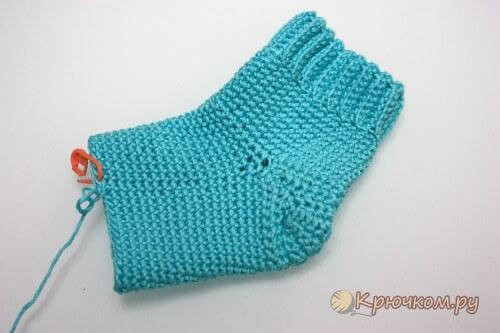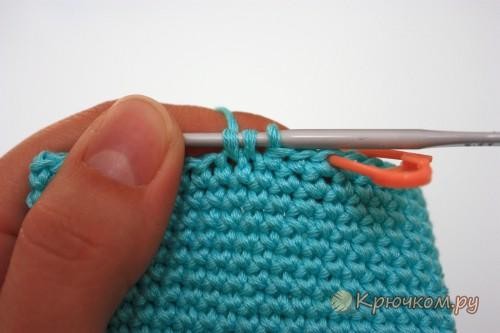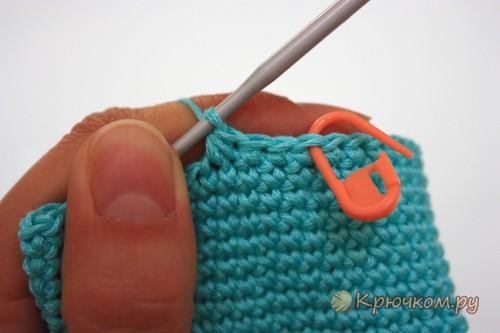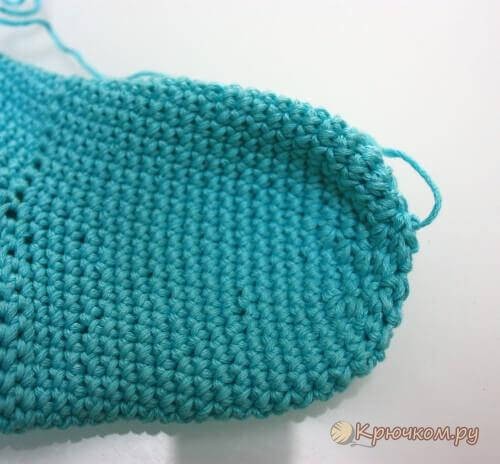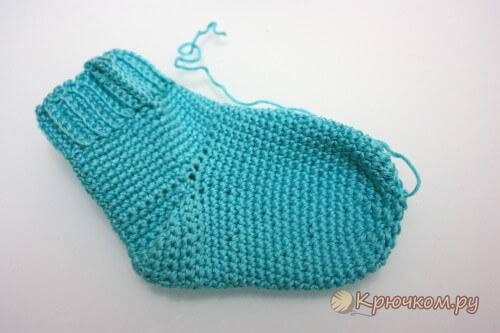 You'll need:
About 40-50g of 100% acryl yarn (200m/50g);
Crochet hook 2.
Instructions
Make 10 chain sts, 1 chain st, make all row with single crochets. Crochet with straight-turning crocheting. Starting from the 2nd row, make single crochets through back half-loops and make 1 chain st in the beginning of each row. You should get elastic rib with ribby surface. Fold in half and connect the 1st and last rows with slip st. You should get tube, through which your child's heel can go. The length of this pattern is 20,5 cm and width - 3,5 cm. Turn to the wrong side and start making the base of your sock. Cast on sts around the rib. You should get 36 sts. Then, make 9 rows of single crochets around. The height of sock with rib is 6,5 cm.
Heel
Divide your work into 2 parts, mark 18 sts for both parts. Leave one part uncrocheted. Divide another part into 3, you should get 6 sts. These sts should be left in the end of all the decreases. Crochet with straight-turning rows one part of sock (18 sts). Don't make increase sts in the beginning of each row and start with the 2nd single crochet, don't crochet the last st. So, you decrease the quantity of sts. Continue working until there are 6 sts left. Now, you need to make your heel round, increasing sts. To make this, crochet in the 2nd sts in the beginnig of each row and make 2 more side sts in the end. After making all side sts, you should get 18 sts, as on the side, that isn't crocheted yet.
1st row: 18 sts;
2nd row: 16 sts;
3rd row: 14 sts;
4th row: 12 sts;
5th row: 10 sts;
6th row: 8 sts;
7th row: 6 sts.
Start making increases. Mark each side row with contrast yarn in order not to loose them during crocheting. There 7 sts from each side.
Make 6 sts + 1 st in the 2nd and 3rd side rows, turn your work, make new row, starting from the 2nd st. You should get 8 sts in this row.
8th row: 8 + 2 side sts = 10 sts;
9th row: 10 + 2 = 12 sts;
10th row: 12 + 2 = 14 sts;
11th row = 14 + 2 = 16 sts;
12th row = 16 + 2 = 18 sts.
Then, crochet the 19th st in the next st, place marker in the beginning of row and make 18 sts of front + 2 sts, connecting heel with upper part of sock, and 18 more sts. Totaly, 39 sts.
Toe
Make 39 sts with single crochets in 20 rows around, to end of baby toe (11 cm) and start decreasing sts.
Place marker to the beginning of row.
1st row: * 3 single crochets*;
2nd row: * 2 single crochet, decrease*;
3rd row: * 1 single crochet, decrease*.
Then, make only decrease, until the sts finished. Cut the yarn, slip the wrong side, fasten and cut.