​Relief Hat For Girl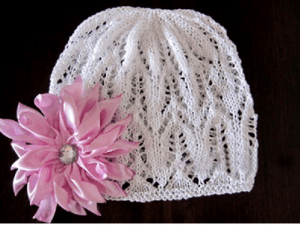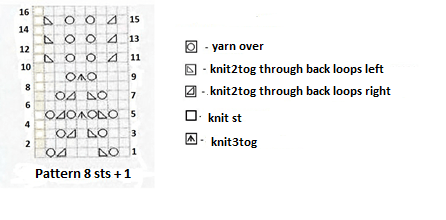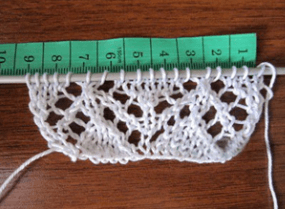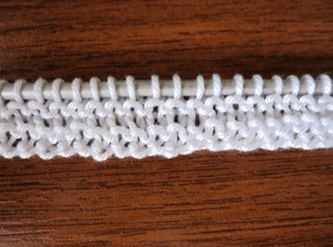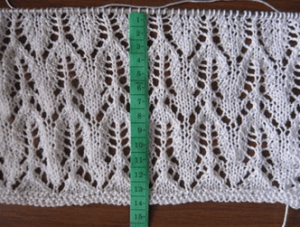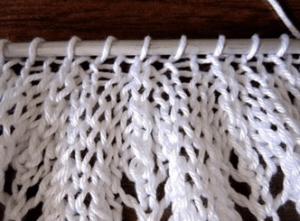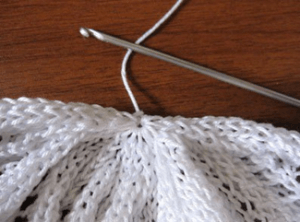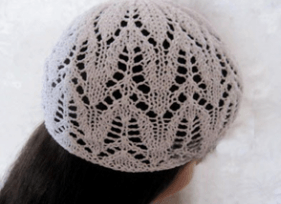 Size: 3-5 years
Head circumference: from 40 to 50 cm
Length from bottom to top: 16 cm
You'll need:
1 skein of cotton or flax yarn;
Knitting needles 2,5 and 3.
Used Techniques
Garter stitch, stockinette stitch, relief ornament due to the scheme.
Instructions
Before you start working, you need to make sample of relief ornament with the size 10 x 10 cm, in order to calculate the stitches control of work and the quantity of set-up row sts correctly.
Cast on 91 sts with knitting needles 3, make 4 rows with garter stitch. This part of work will be edge piping for the hat.
After that, turn your work to knitting needles 2,5 and turn to knitting your hat, repeat from 1st to 15th rows 3 times.
Then, start making decreases of sts quantity of your work. To make this, knit 3 central sts of each pattern together. These are 4th, 5th and 6th sts.
When you knit your work to the last row, knit 2 sts together to the end, decreasing their quantity in two. Transfer all the last sts on the crochet hook, cut the yarn and leave 30 cm end. By means of crochet hook draw the yarn through all the sts and tighten it.
Make side seam of work by this end.