Cute Scrubby Friends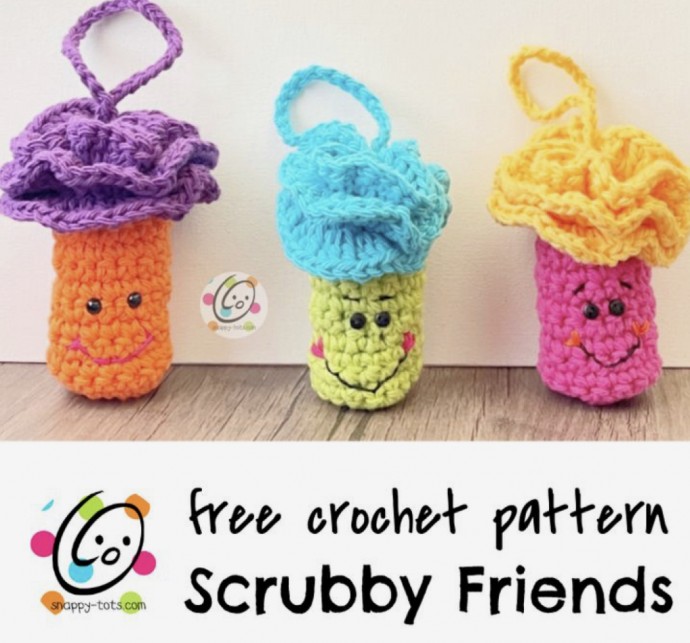 Introducing the Cute Scrubby Friends - the perfect addition to your kitchen or bathroom cleaning routine. These adorable scrubbers come in a variety of colors and are made from durable materials that effectively remove dirt and grime. Not only are they functional, but their cute designs will also add a touch of fun to your cleaning chores. They are also gentle on surfaces, making them ideal for cleaning delicate items such as glassware or non-stick cookware.
Materials needed:
Yarn: 100 yards ww COTTON yarn in 2 colors
Crochet Hook: H (5mm)
Miscellaneous: yarn needle, crochet cotton or embroidery floss for the mouth and cheeks, 2 small black buttons, sewing needle, black thread OR small safety eyes, netting to stuff the bottom cylinder shape (optional).