Palm Tree Key Chain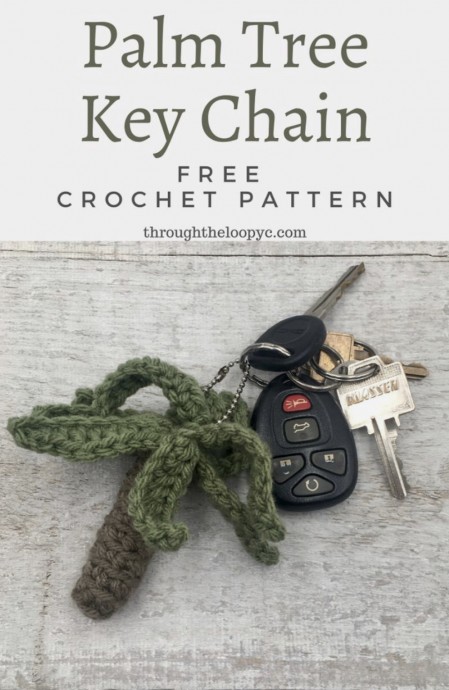 When you're out and about, chances are you will have a Palm Tree Key Chain with you. It's a perfect accessory for the whole family. It's lightweight and easy to use, which makes it the perfect little travel companion. Today, you will learn how to make your own Palm Tree Key Chain. It will not only be a fun craft to do with the kids, but it will also save you a few dollars. Try it!!!
Materials needed:
Approx. 12-15 yards of #4 worsted weight yarn.
E/4 – 3.5mm crochet hook.
Small amount of polyfill stuffing or yarn scraps.
Key ring or chain.
Scissors.
Yarn Needle.