​Crochet Chain Neck-Lace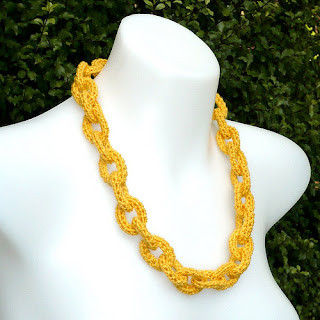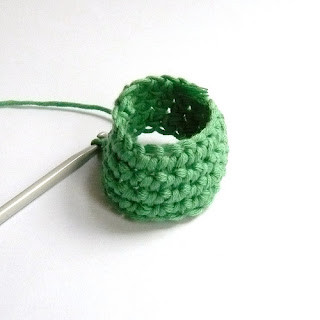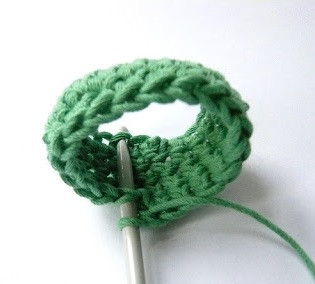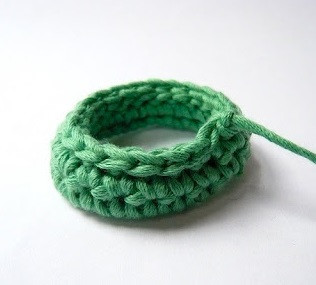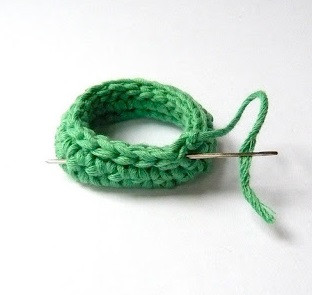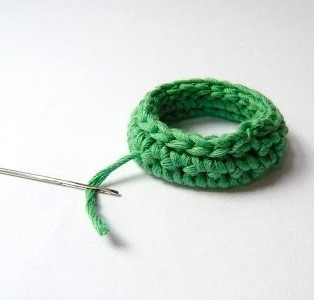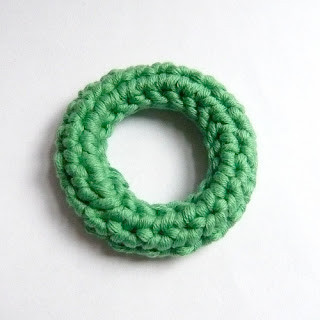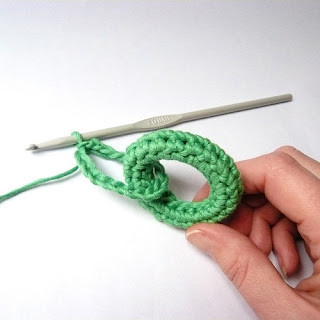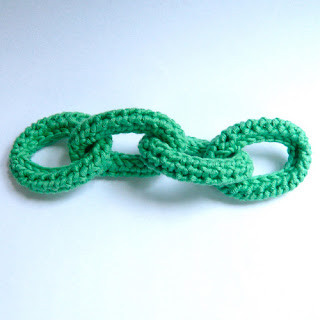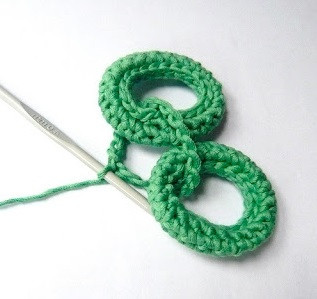 You'll need:
Odds of Saffron Cotton 4 ply yarn;
Crochet hook 4 mm;
Wool needle;
Scissors.
Instructions
Ch 20, join with sl st to form ring, taking care not to twist your sts.
Ch 1, dc (sc) in each st for 4 rounds.
Now you will be joining the working edge of your work (top) to the foundation ch (bottom). To do this insert your hook into the next st, then through the bottom loop of the foundation ch that is directly below it.
Then, yrh, pull through all sts on hook (that was a sl st), now repeat these steps to the end, joining your link together.
After that, you will need to weave in the tail that is remaining. Now you will roll the sl st join into the centre of your link, and gently squeeze your link to get it into a nice shape.
Now you will be making your 2nd link, through your first link. Ch 20, join with a sl st to form a ring around your first link, complete this link as you did for your previous link.
Keep adding new links in this way until your necklace is at the desired length.
When your necklace is at the desired length, "close" your necklace by making one last link between the first link and last link, finish this link as before.