Tooth Fairy Doll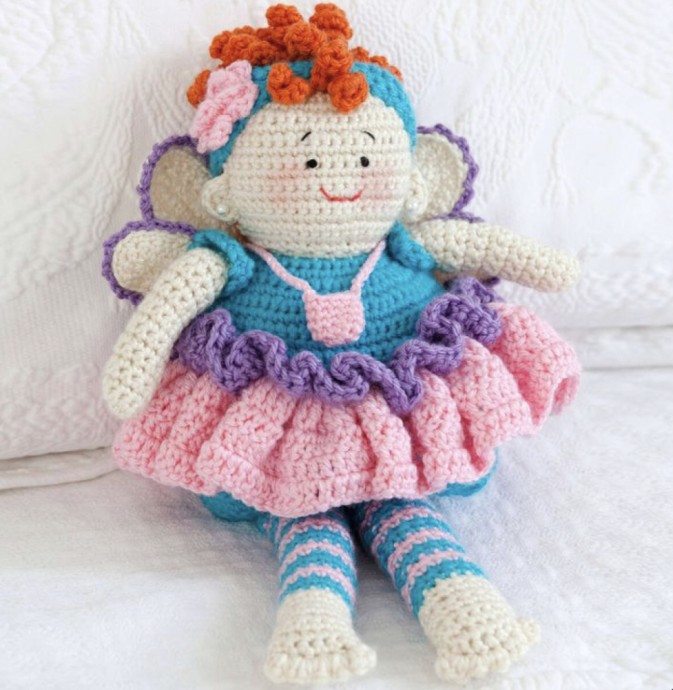 This little tooth fairy is the cutest little fairy ever. She's so chubby and pretty and I'm sure the kids will love to hug her as she collects their tooth. This is a very beautiful doll and it's also a wonderful way to bring fun into the process of a child losing a tooth. This little fairy has her beautiful tutu and her wonderful smile. She definitely will make any scary situation funny and enjoyable.
Materials needed:
Yarn
Crochet Hook: 3.75mm [US F-5] and 3.25mm [US D-3] (for tooth necklace only)
Yarn needle, stitch marker, 2 pearls (for earrings), small amounts of black and red pearl cotton (for facial features), red crayon (for coloring cheeks), stuffing.