Glencoe Tartan Poncho Crochet Pattern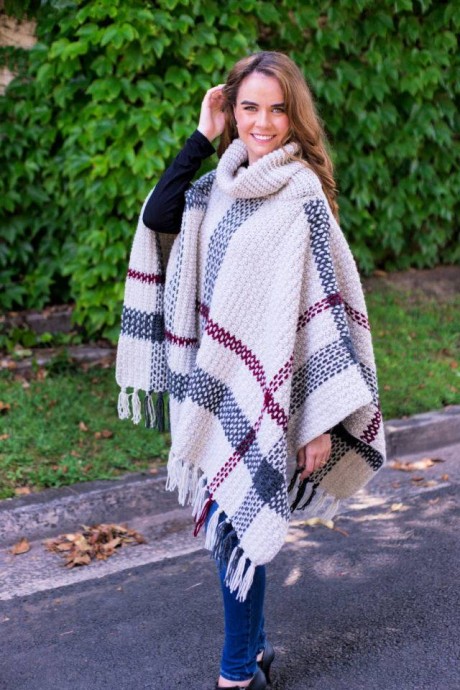 This crochet Glencoe tartan poncho is as exquisite and beautiful as its name suggests. You may crochet it for yourself as well as for your friends and family, and it will be the nicest present ever.
Materials (sizing of tools specified in link):
Yarn
Crochet hook
Scissors
Yarn needle
Tape measure
DMarie
Email issue
7 hours ago
I get wall error no matter what I attempt to post…...

Lisa
Make a Cactus Flower Granny Square
1 day ago
I don't understand the directions.  Could you plea...

Clare
NEW TO CROCHET....REQUESTING HELP
1 day ago
I make a tension square approximately 6"x 6" 15cm ...

Phyllis
Cozy Rag Rug
2 days ago
Where is the pattern?

Valerie
Make a Traveling Afghan Crochet Sampler Square
3 days ago
I am having gone down the page and am unable to fi...

Christine
DIY Candy Corn Amigurumi
4 days ago
Adorable 🧡💛🎃

Darlene
DIY Dragon Amigurumi
5 days ago
I found out how to download it. It was confusing a...

Darlene Estlow
DIY Dragon Amigurumi
5 days ago
I purchased the dragon crochet pattern a few minut...

TC
Little Baby Girl with Red Hairpin Amigurumi
7 days ago
Thanks you.  My great-grand-girls will love this d...

Margaretha Amrén
Patterns Slippers So pretty, creative & sweet!
7 days ago
Plebsen send me the complete instruktions via emai...