Crochet Moses Basket for Baby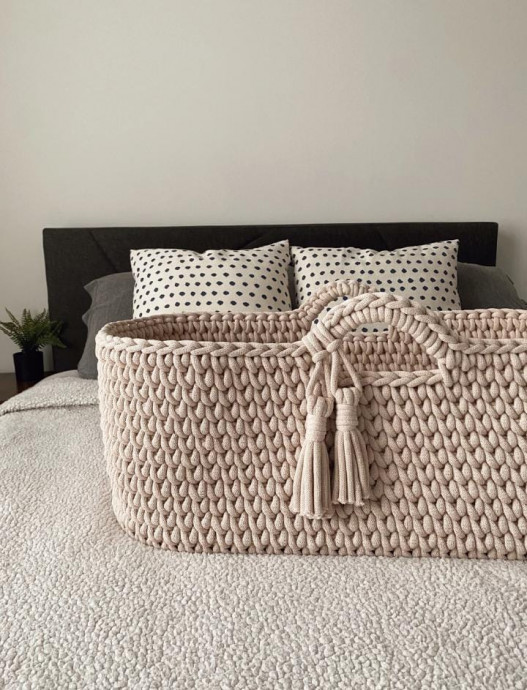 These gorgeous baskets are simply used as a bed for new born babies. It also a perfect gift to your ladies who are mom to be. Are you thinking what I am thinking? These baskets can also be customized to hold baby clothes once the new born baby is fully grown.
Materials needed;
-Wood base (29.5" x 16": 6mm thick; plywood)
-9mm braided cotton cord (292 meters),12 mm crochet hook ( optional: if the holes on your base are much smaller than your cord, have a smaller hook handy to help you join the cord to base for the first round. Switch to the larger hook for all remaining rounds.)
-Scissors and stitch markers.