Cell Phone Pouch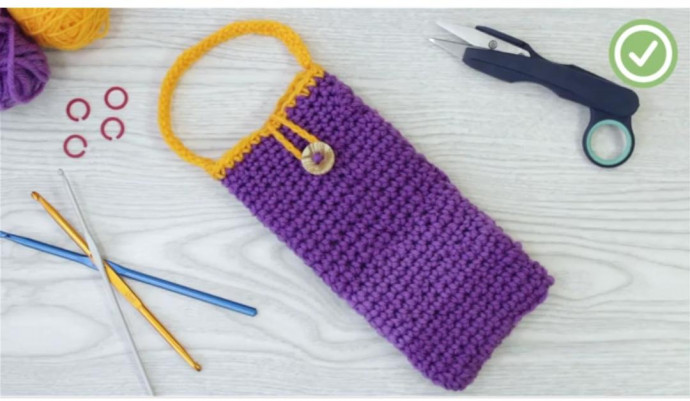 Being the era of technology, we all need our phone at all times – listening to music, making calls, answering texts, googling random questions. This crotchet phone bag can be used to keep your phone safe plus other essentials like cash, passport, credit card etc. It also a good gift to a friend especially when you are unsure of what to get. Also feel the need to accessorize your outfit? There you go. Lets work out this crotchet phone bag together.
Materials needed:
-Yarn in the color and type of your choice
-A crochet hook appropriate for the type of yarn you are using.
-Scissors
-Button
-Needle and thread .