​White Crochet Pullover with Short Sleeves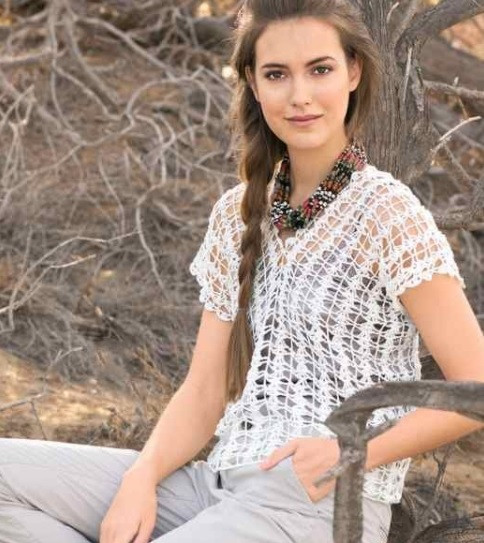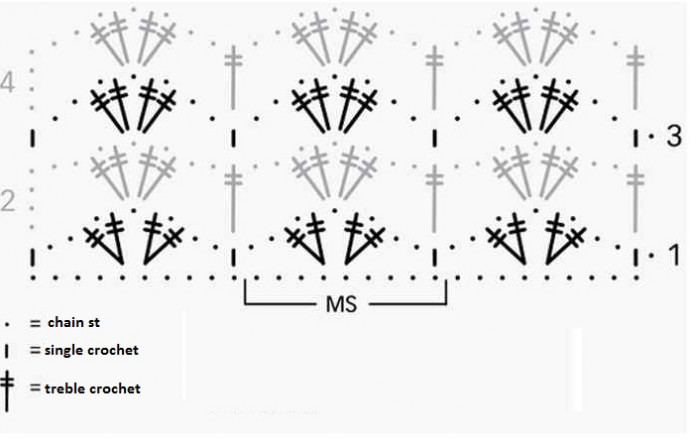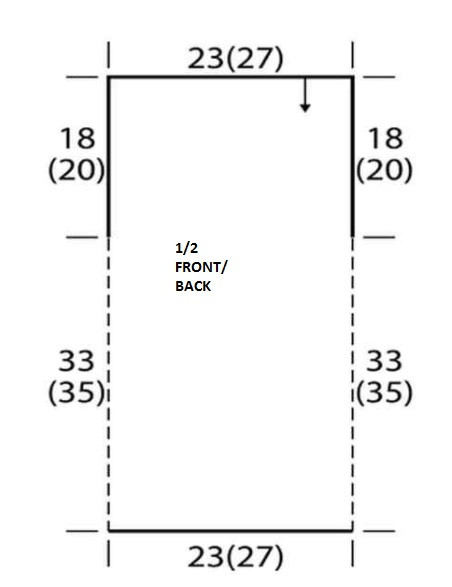 You'll need:
150 (200)g of ecru yarn (100% linen; 150m/50g);
Crochet hook 3.
Size: S (M).
Used Patterns
Main pattern: work in straight and reversed directions. The quantity of sts is multiple 9 + 1. Work due to the scheme. Start every row with 1 chain st increase instead of the 1st single crochet or 4 chain sts increase instead of the 1st treble crochet, as it's shown on the scheme and sts before pattern repeat, pattern repeat, finish with sts after pattern repeat. Make 1st-4th rows x once, then, repeat 3rd-4th rows.
Stitches control: 23,5 sts x 9 rows = 10 x 10 cm.
Instructions
For upper half of front start at shoulder seam and make 55 (64) chain sts + 1 chain st increase and work with the main pattern. In 18 cm = 16 rows (20 cm = 18 rows) from the set-up row, finish your work, Make the second half of front and both upper halves of back in the same way.
After that, continue work with main pattern in circle rows on all 4 details, decrease selvage st = 216 (252) sts = 24 (28) pattern repeats. In 51 cm = 46 rows (55 cm = 50 rows) from the set-up row, finish your work.
Assembly
Make shoulder seams. Fasten neck-hole and arm-holes with the 3rd row of the main pattern.