​Crochet White Cardigan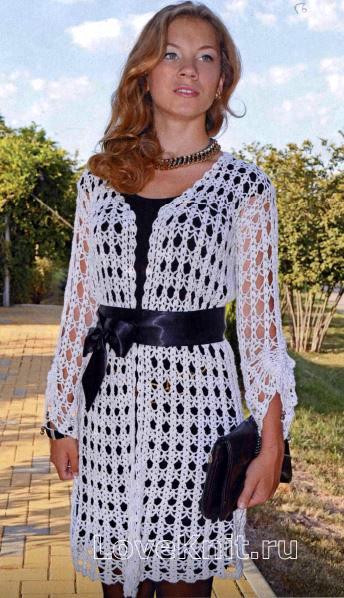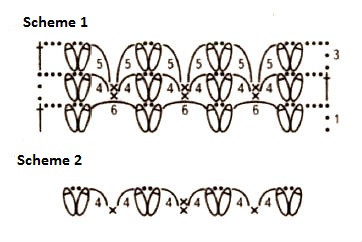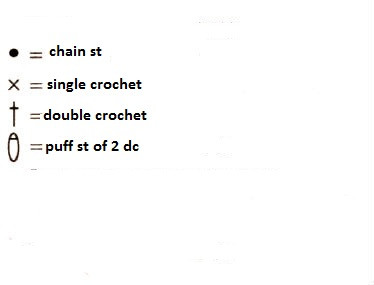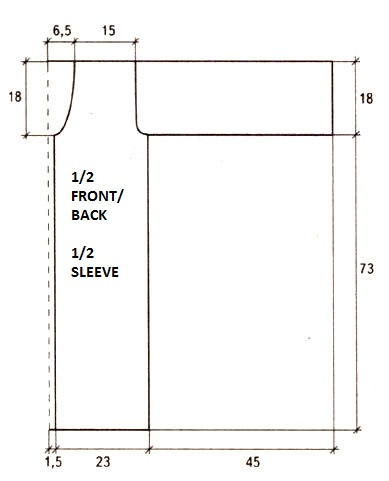 You'll need:
550g of white Diva yarn (100% microfiber; 350m/100g);
Crochet hook 2;
8 beads.
Size: M.
Instructions
Back
Make a chain of 43 cm long and work with pattern due to the scheme 1. Crochet for 18 cm, then, increase 3 cm from both sides for arm-holes (a pattern repeat). After that, crochet for 73 cm more straight.
Left Front
Make a chain of 23 cm long and work due to the scheme 1 for 73 cm. After that, turn your work up-side-down and make arm-hole and neck-hole. For arm-hole, decrease 1 pattern repeat from one side, for neck-hole decrease 3 crochets in every row from another side. The width of shoulder is 15 cm.
Right Front
Make in the same way, as left front.
Sleeves
Make shoulder and side seams. Make sts along arm-hole line and crochet around due to the scheme 1 for 45 cm without decreases.
Assembly
Make front and neck-hole due to the scheme 2. Make 4 cords of chain sts 40 cm long, step back 23 cm from the bottom of sleeve and draw cords in the holes of sleeve.