​Colorful Crochet Gaiters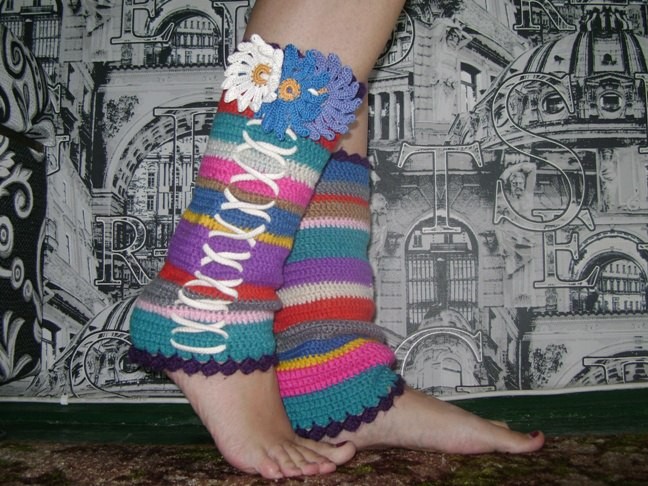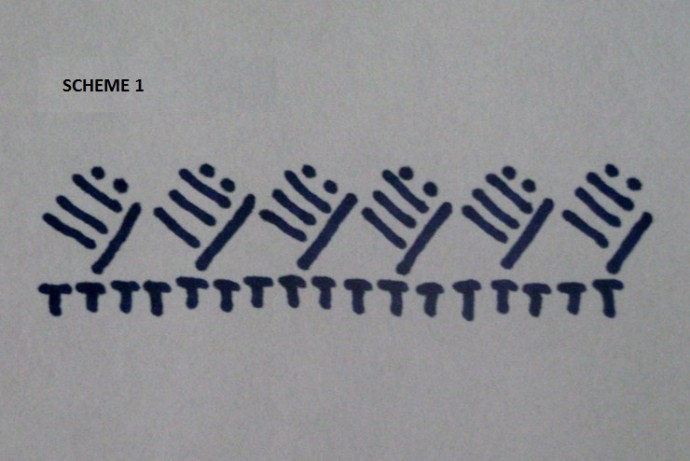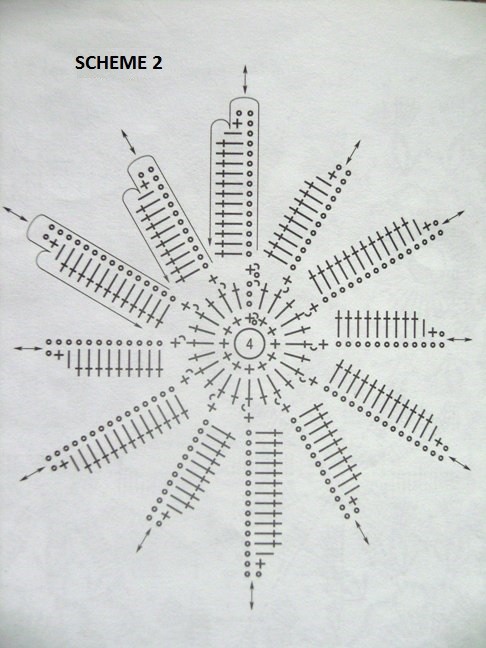 You'll need:
About 200g of different colors yarn and 50g of yarn for flowers;
Crochet hook 3;
Shoe laces - 1,5 m.
Instructions
Make 60 chain sts, which corresponds to calf circumference, then circle them in a ring. Make the 1st row due to the following scheme: 3 chain sts increase, 59 double crochets. Make the next rows as 1st.
Change the color of yarn from to time to time. It's better to make different width of stripes. When your work is 30 cm long, fasten the upper and lower edges due to the scheme 1.
Main work is ready, now let's turn to it's decoration. Insert the shoe lace in side part, as if it's a shoe, attach 3 flowers made due to the scheme 2.