​Crochet Colorful Vest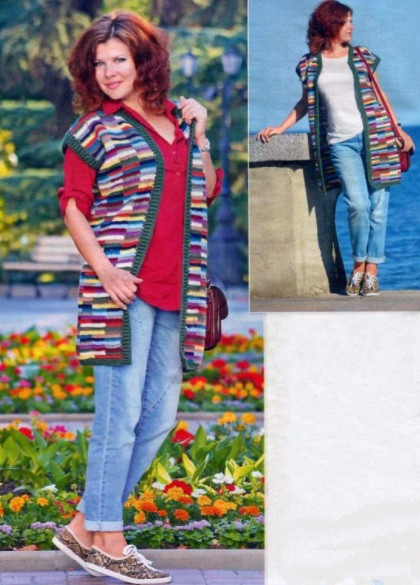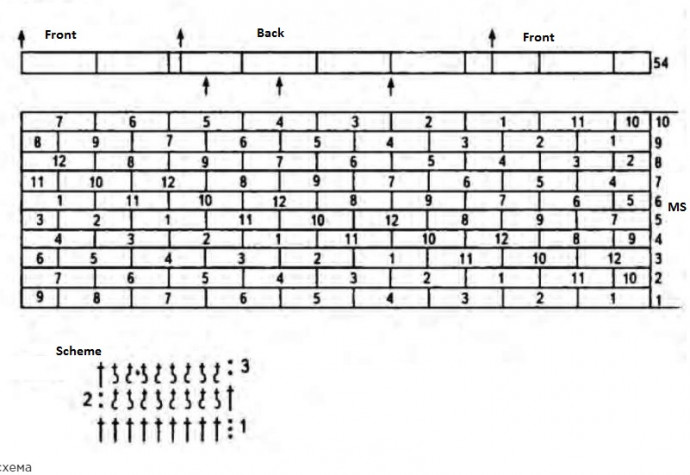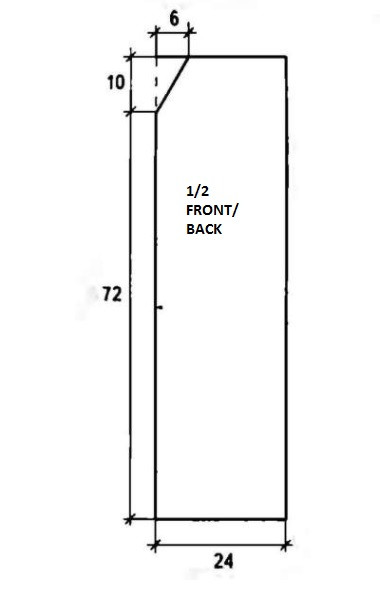 You'll need:
40g of cream, coffee with milk, mélange brown, yellow, blue-green, light-blue, dark-grey, burgundy, ruddy, violet, inky Lanoso Bonito yarn (51% acryl, 49% wool; 300m/100g) (each);
100g of the same yarn, but in olive color for the main work and fringe;
Crochet hook 2.
Size: S-M.
Instructions
Back and Front
Make 170 chain sts, make the 1st row with double crochets with olive yarn, cut the yarn. Then, work only with RS double crochets, for this, join new yarn from one and the same side all the times. 1st color – 20 crochets, don't cut the yarn. The rest colors – 20 double crochets (each). The last color - 10 double crochets. Use 9 colors of yarn in the 1st row. Cut the last 2 threads of yarn in a row. Join new color yarn in the next row from RS. Make 20 double crochets, catching loose end of yarn from the previous row. Join one more thread of yarn, make 20 crochets, join the yarn from the previous row and make the next 20 crochets with it. Use all the yarn of the previous row in the same way. Cut only the last yarn in the end of row.
So, you should get a "brick" pattern. Cut only the last 1-2 threads of yarn, the rest of them are used in the next rows. Repeat the order of colors from 2nd to 9th rows. Make 53 rows to arm-hole.
Divide your work in 3 parts in the 54th row: 43 double crochets for each half of front, 84 sts – for back. Make 13 rows for each front. Make 1 decrease for neck-hole, starting from the 14th row along the edge of front until there are 30 sts left for each front. Make back and front separately for 23 rows. Make the last rows of front and back with the main color. Sew the details in the place of shoulders from WS. Fasten and cut the yarn.
Join olive yarn to the lower edge of front from RS. Make 5 rows with "rib" pattern due to the scheme, make 3 double crochets in the corners of neck-hole (increase).
Form the edges of arm-holes with rib, make 3 crochet together in the bottom of arm-hole.