​Men's Hollow Rib Hat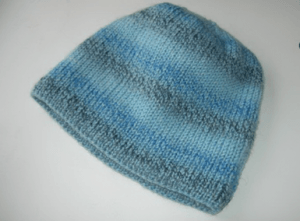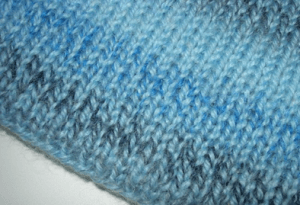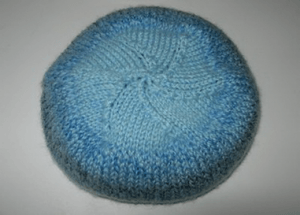 You'll need:
1 skein of yarn (50% wool, 50% acryl; 228m/100g);
Knitting needles 4.
Size: 58-60
Instructions
Cast on 160 sts with knitting needles 4 and knit 18 cm of hollow rib, which is about 96 rows. This part of work makes double part of men's hat. Finish making double part, make 1 row with 2 knit sts together. After this action, there should be 80 sts left on the knitting needles. Start making the bottom part.
Bottom part is made with stockinette stitch, the yarn should be folded in half. In the process of making bottom part, it's necessary to knit with 2 knit sts together on the right side, and on the wrong side - 2 purls together. Make 5 cm of decreases, after that string the last sts on the needle and tighten. Make back seam of your hat.