Very fast socks from the odds of yarn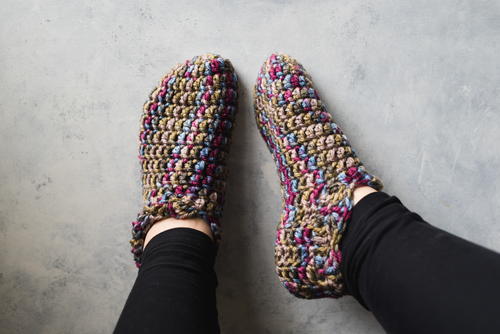 Hello!
My name is Julia. My granny taught me knitting and crochetting and since that I always make something.
She made a fluffy plaid and there was some yarn left, she gave it to me and I decided to make socks from it. So here is the result.
What do you think of them? Do you need the description how I made them?