Crochet Striped Pattern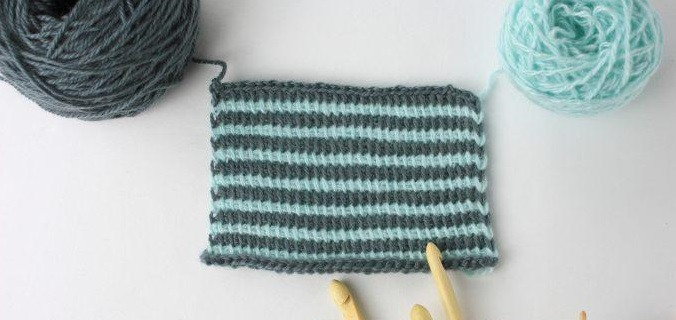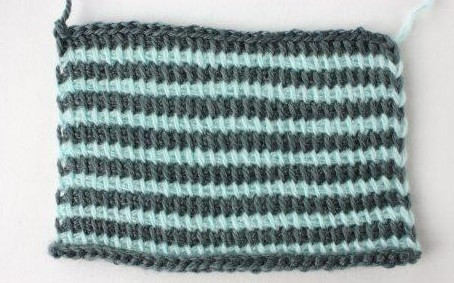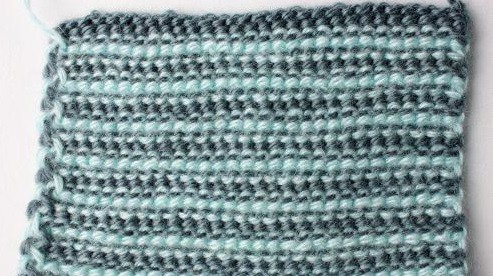 Crochet with simple Tunisian crochets.
Make a chain of needed quantity of chain sts, then make first 2 rows (set-up and reversed) with A color.
Then, in the moment, when there is one unfinished crochet, attach color B yarn, i.e., crochet 2 sts with another color. In the next rows, you'll need to cross two colors of yarn, in order not to cut the yarn. Hide the yarn of the just crocheted row, the new yarn should be above.
Then, make 2 rows of color B.
Change the color in the end of reversed row.