Crochet Shells Pattern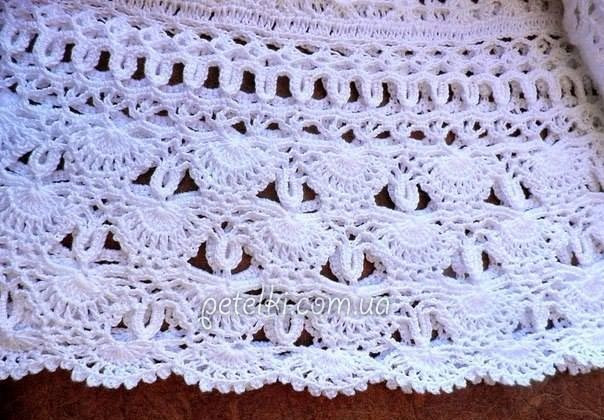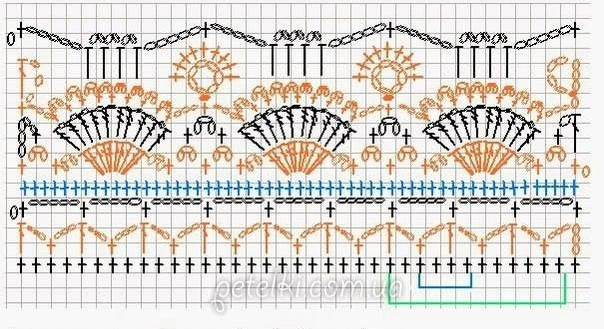 1st row of the scheme corresponds with the 7th row - 73 BP dc total. Pattern of the ornament = 4 + 5 sts.
Presence of blue rows BP dc means, that the 1st, 5th (row with picot), 13 (row with picot) will be knit sts. If no, so the final row with picot (12th) will be purl.
Shell pattern: 18 + 1 sts.
Make the last row with BP dc.