Crochet Peels Pattern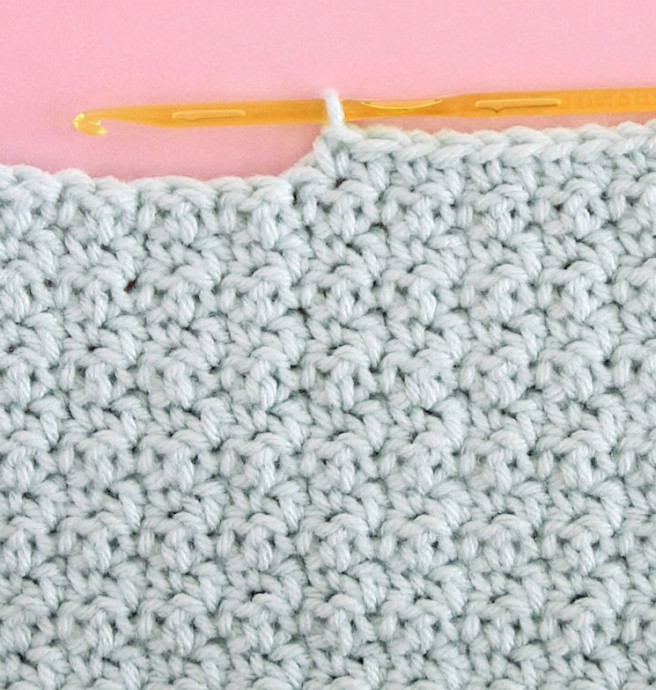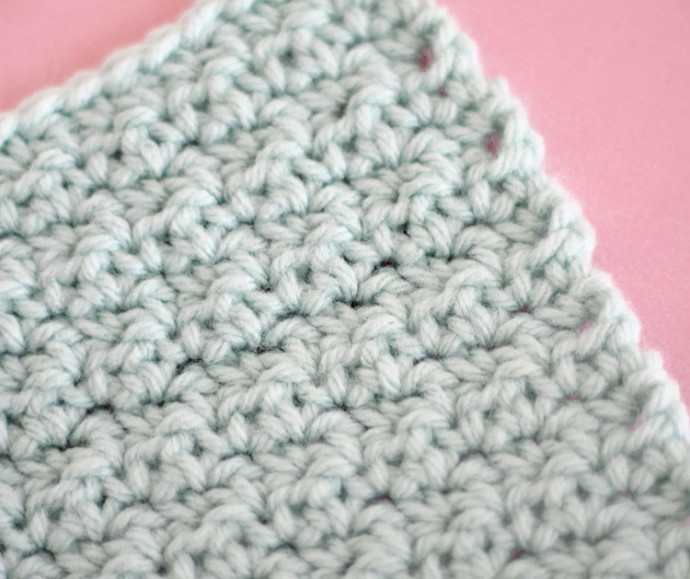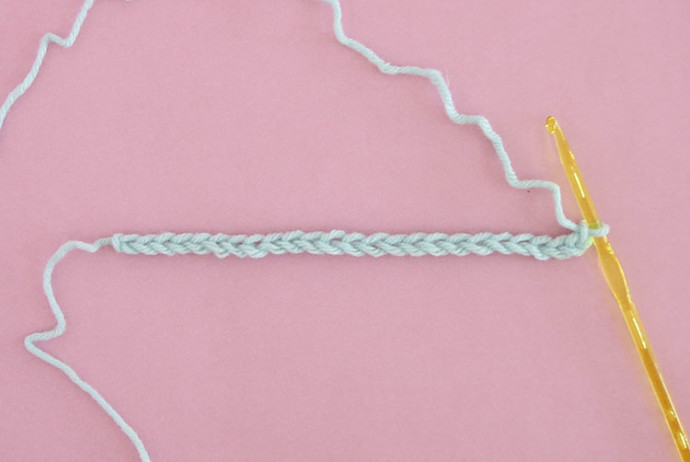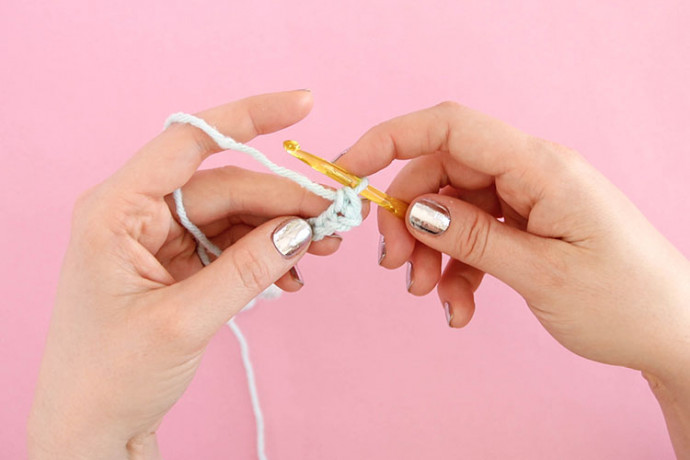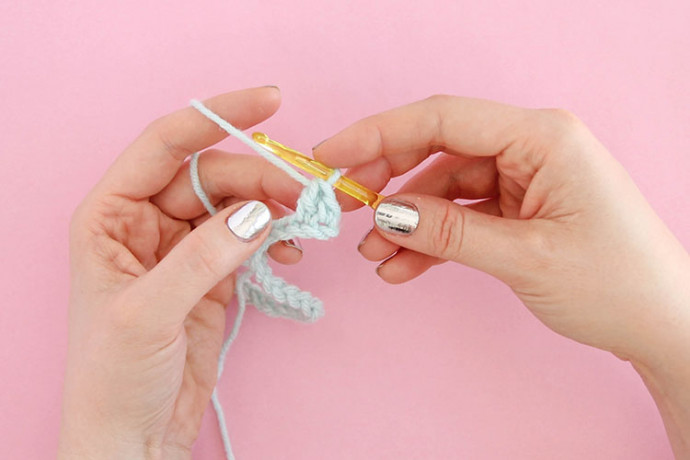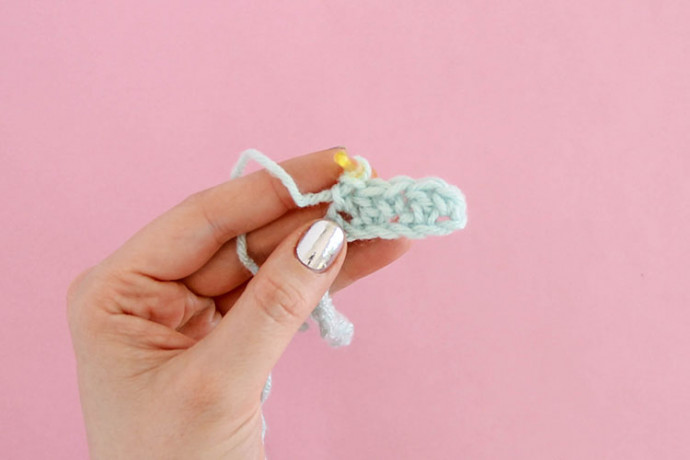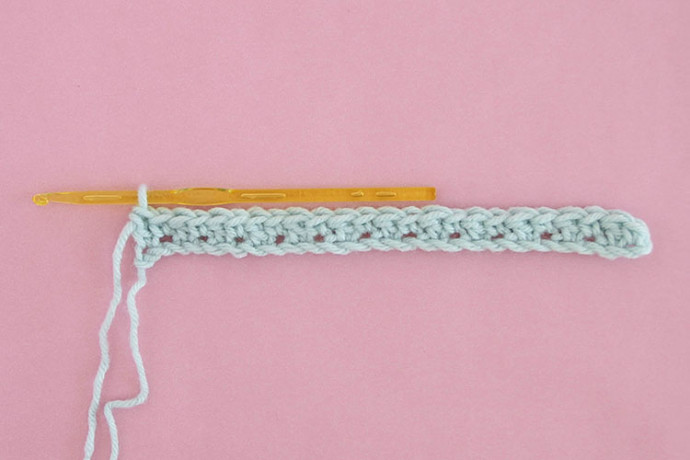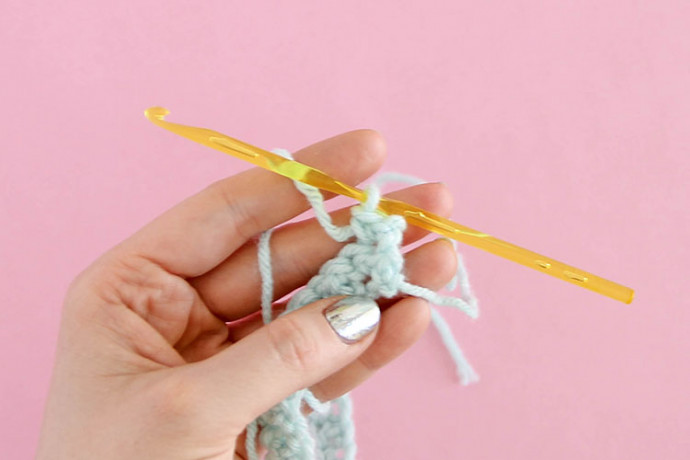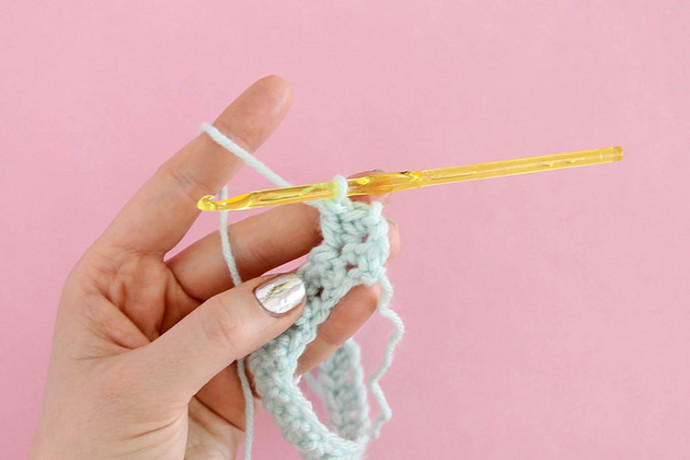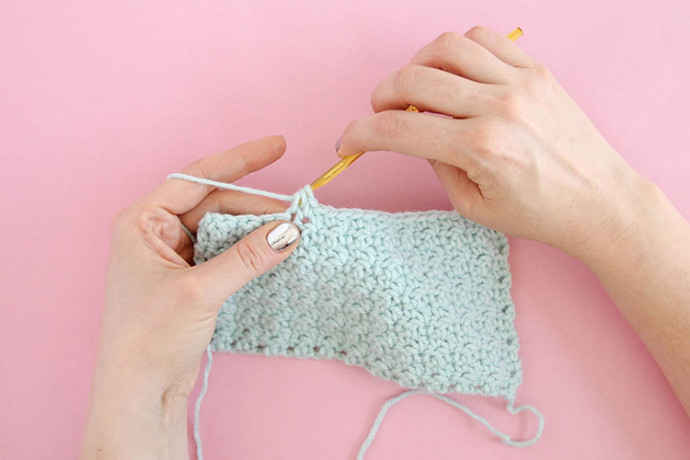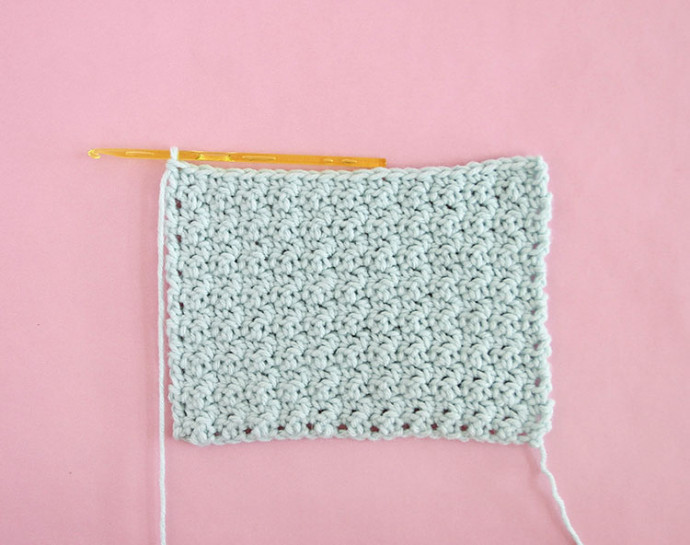 Begin your piece by making a chain 25 chains long (as in the sample).
1st row: Start by working a single crochet into the second chain from your hook. Next, work a double crochet stitch in the next chain. Continue in this pattern alternating single crochet and double crochet stitches until you get to the end of the row.
2nd row: Follow the same pattern in the next row, making sure that you always work a single crochet stitch into a double crochet stitch and vice versa. Since the first stitch is a double crochet stitch, work a single crochet first. Start by chaining one, and then work a single crochet into the first stitch.
Since your sample has an even number of stitches, each row begins with a single crochet. If you have an odd number of stitches in rows, then the rows would alternate beginning with single and double crochet stitches.
Next, work a double crochet into the next stitch (which is a single crochet). Continue the pattern until you get the desired size.