​Crochet Hearts Garland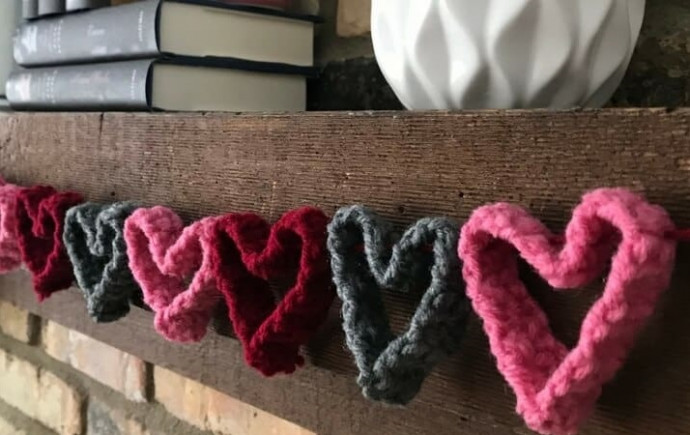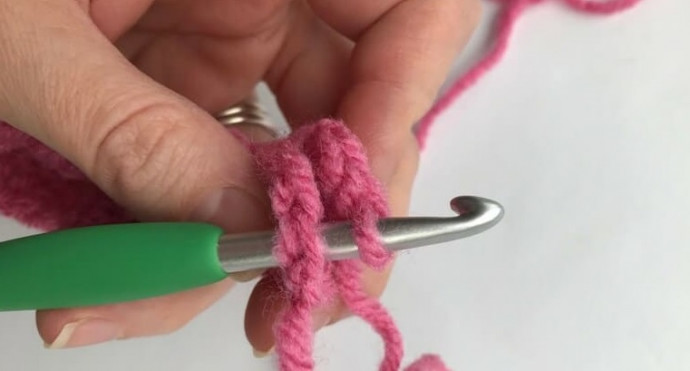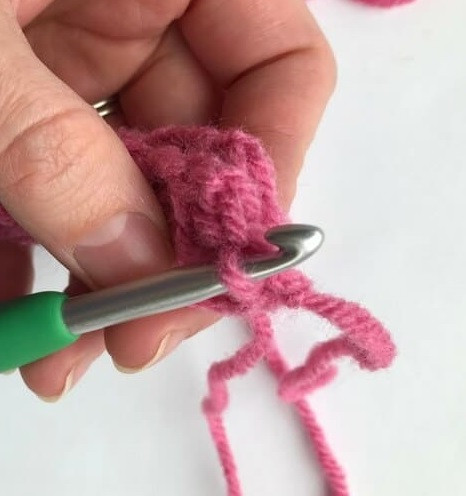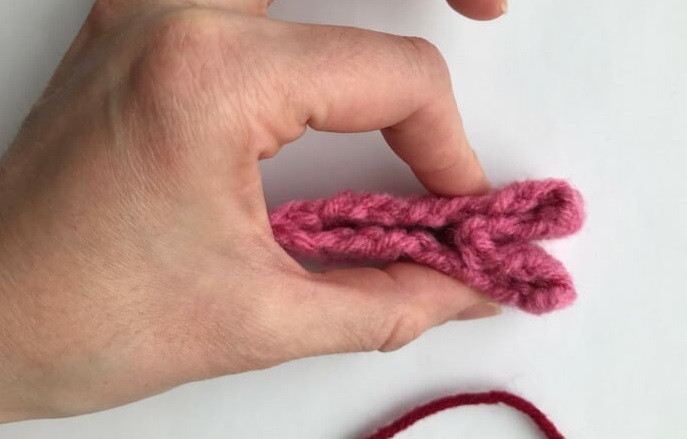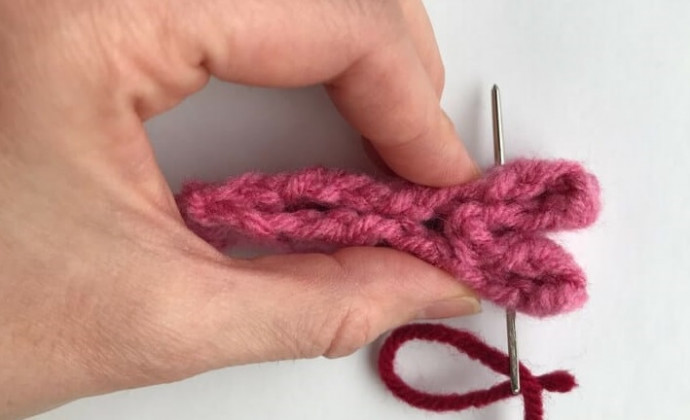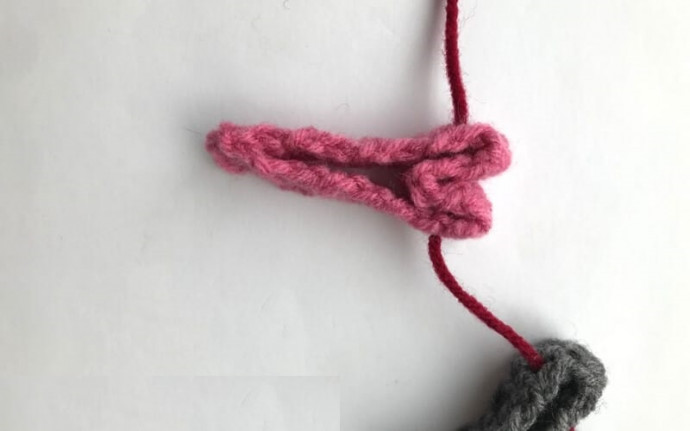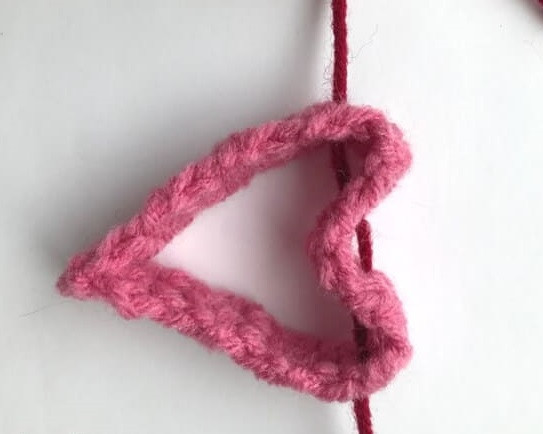 You'll need:
Scraps of red, pink yarn;
Crochet hook 9;
Tapestry needle.
Instructions
fdhc 2, turn
Row 1: ch 1, hdc in each st, turn (2 hdcs)
Repeat row 1 for 19 rows.
Joining the crochet hearts
Fold the strip in half with the working loop on your hook to the back right. Pull the loop through the right stitch on the other side of the strip.
Join loops with a sl st. Sc through the same st as the sl st and through the corresponding stitch on the back strip. Sc in the next st through both pieces. Bind off and weave in ends.
Push down the middle of the strip opposite the side you just joined to form a little v.
Insert a tapestry needle through the v
Pull yarn through
Move heart around on the yarn until it looks like a heart. I found it easier to get all the hearts in place after I hung the garland.
Add more hearts!