Helping our users. ​Round Knit Dishcloth.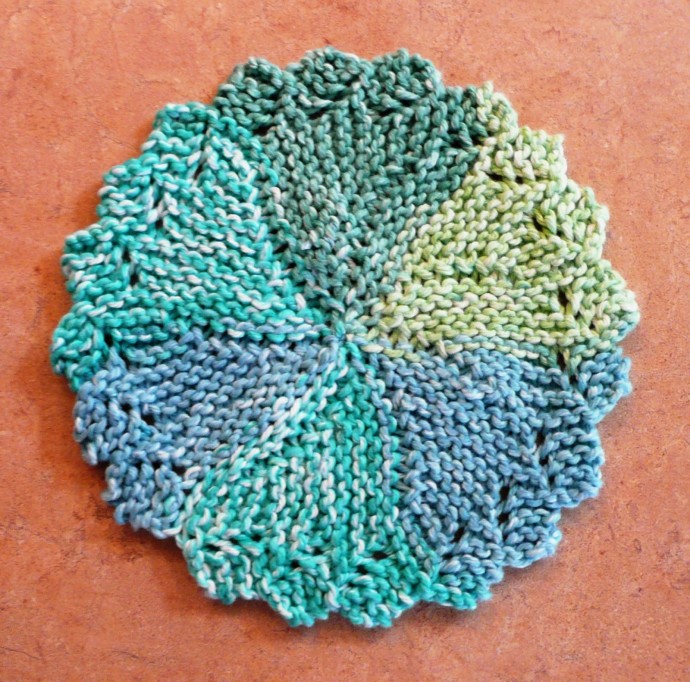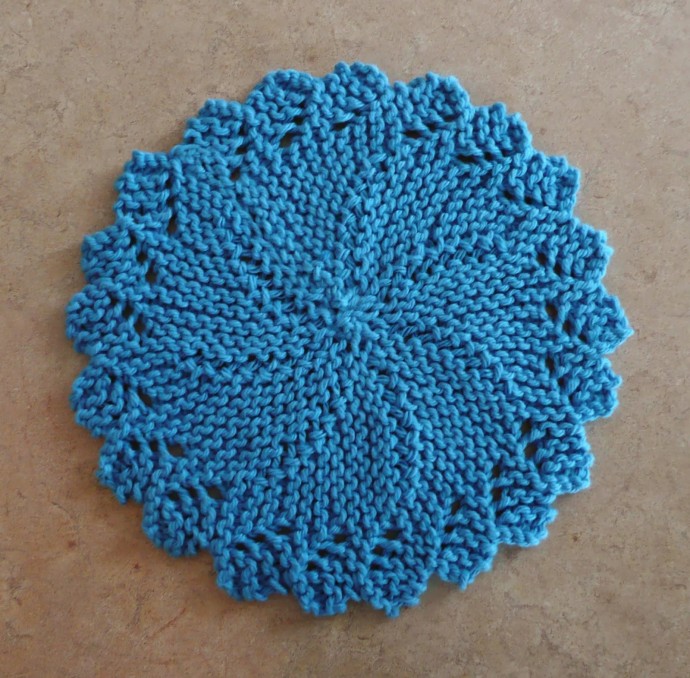 You'll need:
44-46 yds of 100% cotton yarn in Pechaes & Creme, Bright Blue colors;
Knitting needles 4 mm.
Size: 8,5" across.
Stitches control: 16 sts = 4".
Note: The shaping is done with short rows: leaving sts on the left needle, turning, then continuing in the opposite direction. If this is a new technique for you, simply count the sts and watch how each section is magically shaped.


Instructions
CO 15 sts loosely.
Row 1: K3, yo, K11, turn.
Row 2: Sl1p, K14.
Row 3-6: Rep rows 1 & 2, twice.
Row 7: BO3, K2, yo, K8, turn.
Row 8: Sl1p, K11.
Row 9: K3, yo, K8, turn.
Row 10: Rep row 8.
Row 11: Rep row 9.
Row 12: Rep row 8.
Row 13: BO3, K2, yo, K5, turn.
Row 14: Sl1p, K8.
Row 15: K3, yo, K5, turn.
Row 16: Rep row 14.
Row 17: Rep row 15.
Row 18: Rep row 14.
Row 19: BO3, K to end, including all slipped sts.
Row 20: K15.

Repeat rows 1-20, six times—seven sections in all.
BO all sts loosely.
Using tail end, sew the CO row to the BO row, sew around the center sts and pull to close.
Weave in both ends.