Helping our users. ​Knit Cabled Men's Scarf.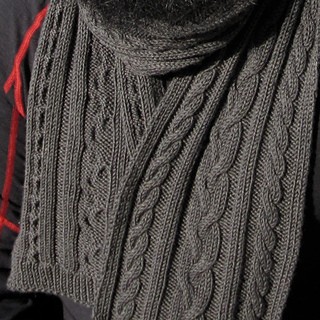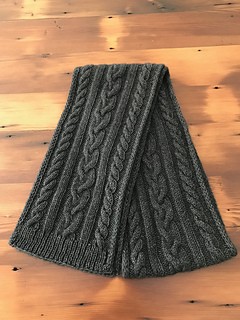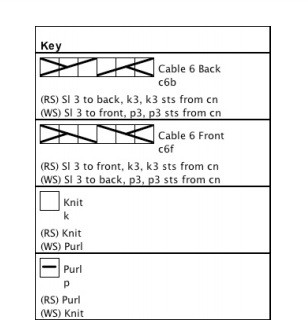 You'll need:
4 skeins of Lana Gato Feeling yarn (approximately 600 yards of a DK weight yarn – depending on the length desired);
Knitting needles 4mm.
Size: 7" wide x 71" long.
Stitches control: 5,5 sts = 1 inch.
Instructions
Cast on 55, k1 p1 for 9 rows, then start working chart.
Slip the first and last stitch (as to purl) of every right side row to create a neat selvage edge (optional).
Work chart until 70" long or desired length.
Work 8 rows in k1 p1 rib, bind off in rib pattern.