Helping our users. Bobble Stitch Washcloth.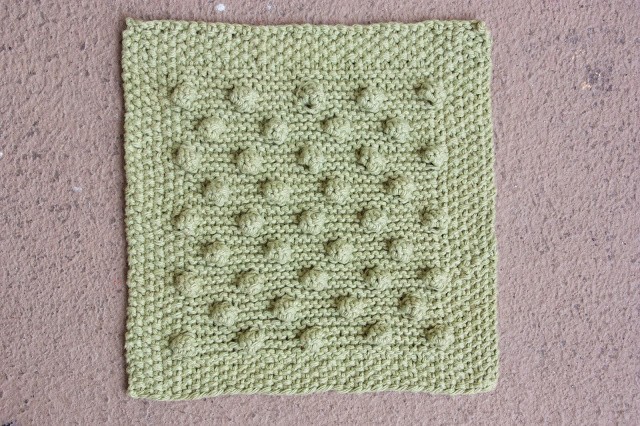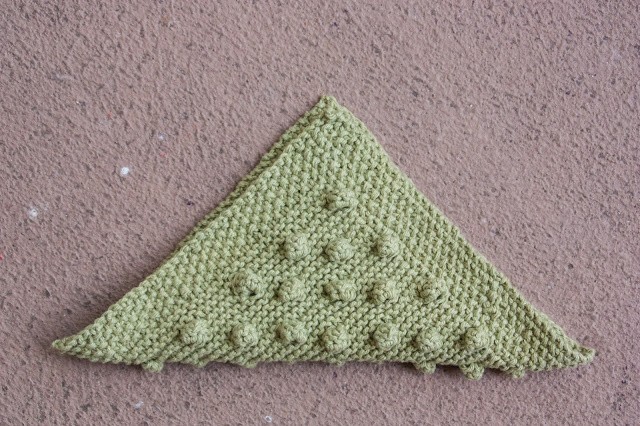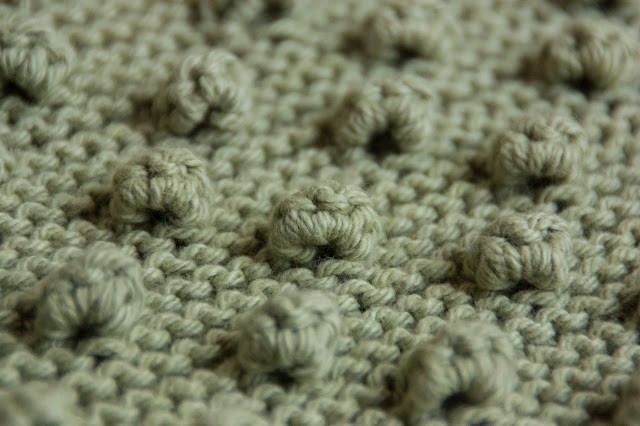 You'll need:
Less than 120 yds, worsted weight cotton yarn (Lily Sugar n' Cream in Country Green);
Knitting needles 6.
Note
mb (make bobble): k1, p1, k1, p1, k1 into same st, turn, p5, turn, k5, pass the 4 created st, one at a time, over last k st and off needle.
Instructions
CO 41 st.
Rows 1-6: work in seed stitch: *k1, p1, repeat from * to end of row
Row 7-10: k1, p1, k1, p1, k1, Knit until 5st before end, k1, p1, k1, p1, k1
Row 11: k1, p1, k1, p1, k1, mb, k5, mb, k5, mb, k5, mb, k5, mb, k5, mb, k1, p1, k1, p1, k1
Rows 12-16: k1, p1, k1, p1, k1, Knit until 5st before end, k1, p1, k1, p1, k1
Row 17: k1, p1, k1, p1, k1, k3, mb, k5, mb, k5, mb, k5, mb, k5, mb, k3, k1, p1, k1, p1, k1
Row 18: k1, p1, k1, p1, k1, Knit until 5st before end, k1, p1, k1, p1, k1
Repeat rows 7-18 three times (these are rows 19-54).

Rows 55-58: k1, p1, k1, p1, k1, Knit until 5st before end, k1, p1, k1, p1, k1

Row 59: k1, p1, k1, p1, k1, mb, k5, mb, k5, mb, k5, mb, k5, mb, k5, mb, k1, p1, k1, p1, k1

Rows 60-63: k1, p1, k1, p1, k1, Knit until 5st before end, k1, p1, k1, p1, k1
Rows64-69: work in seed st: *k1, p1, repeat from * to end of row
Bind off, in pattern, and treat your skin to some texture