Helping our users. ​Crochet Leafy Vine.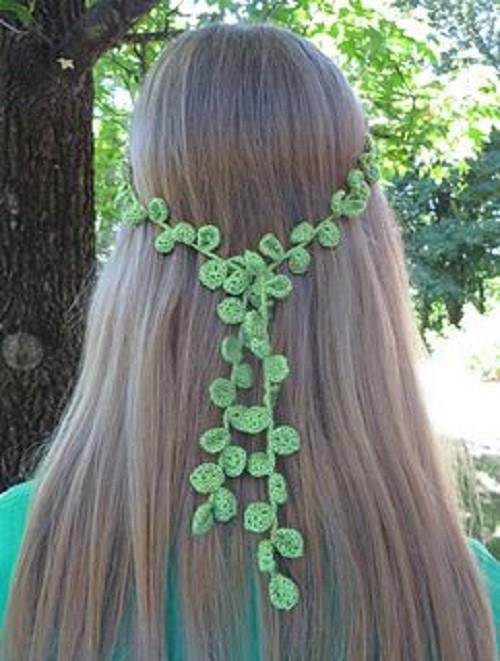 You'll need:
Green yarn or thread;
Crochet hook 4,25.
Instructions
Ch 8
Row 1: Sk next ch, (2 sc, hdc, dc, hdc, 2 sc) in next ch, sl st in next ch, ch 1, turn
Row 2: Sc in next 2 sts, 2 hdc in next st, (dc, ch 3, sl st in 3rd ch from hook, dc) in next st, 2 hdc in next st,
sc in next 2 sts, sl st into back of next ch.
Repeat rows 1 and 2 until vine is desired length, finish off, weave in all ends.