Lovely Crochet Cowl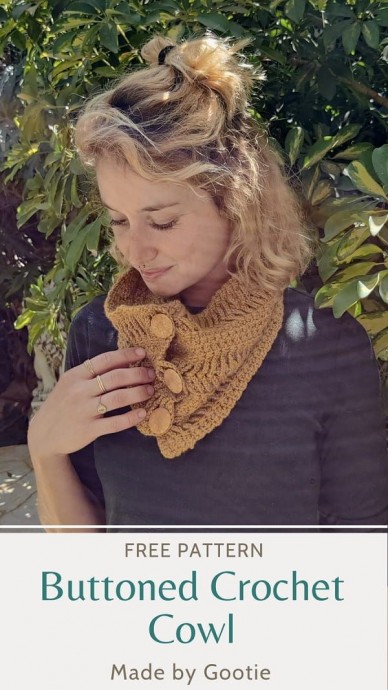 This crochet cowl is the actual definition of cute. Its a quick craft that you should try out to keep busy. Its an easy craft, it takes little time, few materials and requires very little crocheting experience. This buttoned cowl is one to cover your neck, leaving no excesses. The link below will help you through the makingof this cool cowl, click on the link and get crocheting.
Materials needed:
– 4.0 / G mm Crochet hook
– Yarn
– 2 stitch markers
– 3 x 1in (2.5 cm) diameter buttons.