Crochet dolls dresses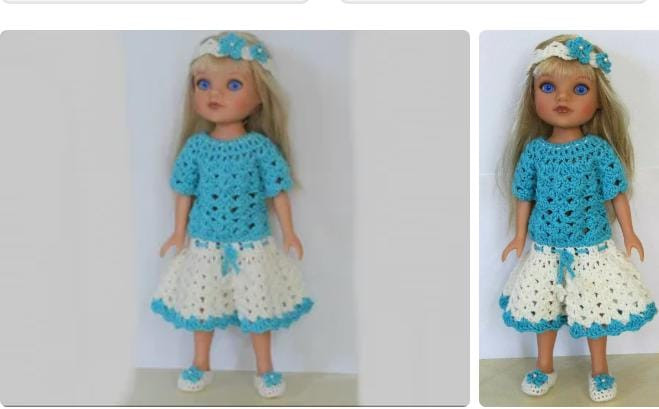 These are simply dresses that are used to dress the dolls. And anytime you are purchasing a doll, you must buy them too so that your young ones gets a complete set of gift from you. They are stylish and make the dolls appear more beautiful. These crotchet doll dresses are easy to make and takes less time because of their sizes.
Materials needed to make them include; Two colors of thin fingering weight cotton yarn, 2.75 mm crochet hooks, Three small buttons, Sewing needle, Scissors.