Crochet Kitchen towel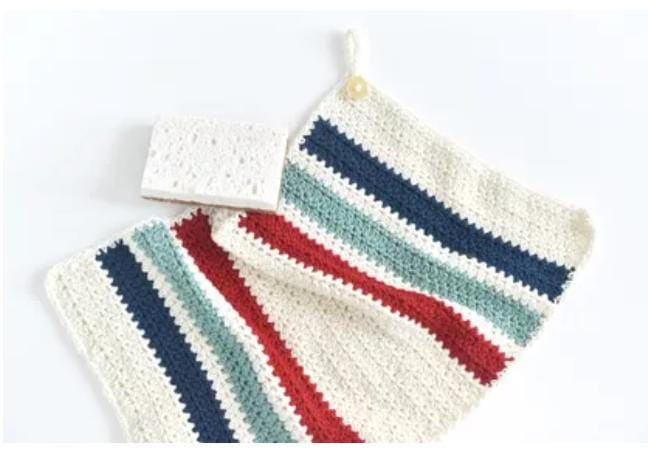 These are absorbent towels specifically used in wiping the dishes or kitchen surfaces. The technique used in making them makes them the best for usage in our kitchens. You can also pair these crochet kitchen towels with other kitchen items and gift them to your loved ones. Maybe we can try making these crotchet towels over the weekend, Shall we?
Materials needed;
* Equipment / Tools-1 size 5.5mm/H crochet hook, 1 tapestry needle.
* 2 50g balls of Knit Picks CotLin DK yarn in Swan/natural
-1 50g ball of Knit Picks CotLin DK yarn in Planetarium/navy
-1 50g ball of Knit Picks CotLin DK yarn in Sagebrush/teal
-1 50g ball of Knit Picks CotLin DK yarn in Moroccan Red/red
-1 1-inch button with large holes