Helping our users. ​Crochet Slippers from Square.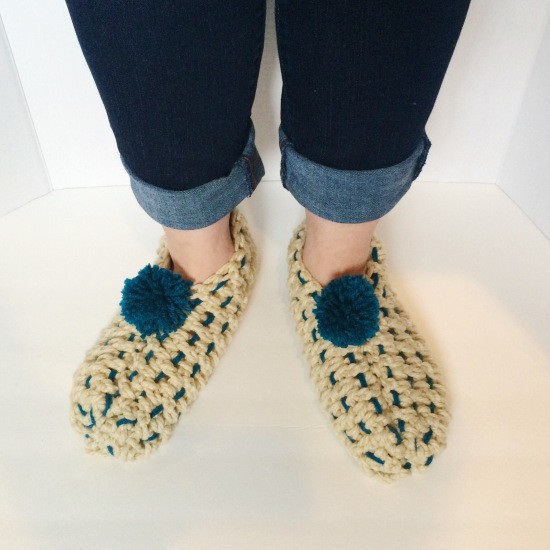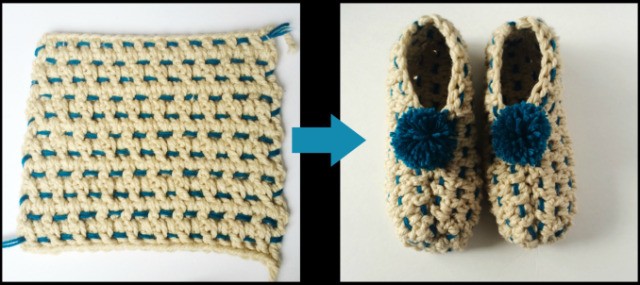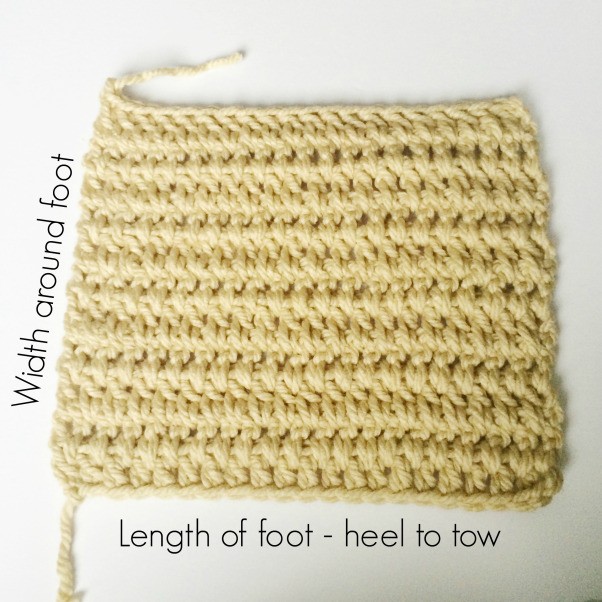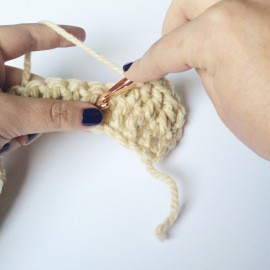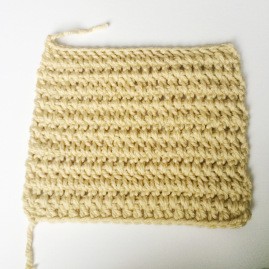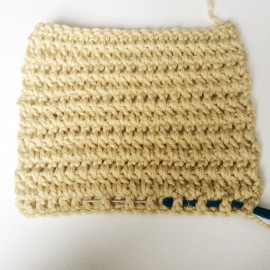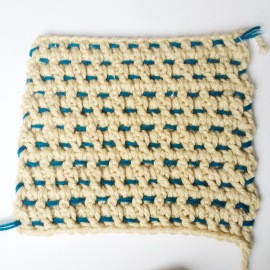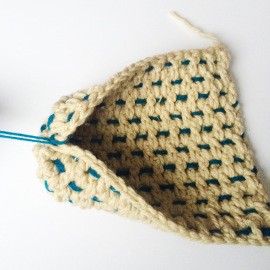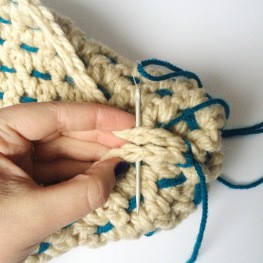 You'll need:
1-2 skeins of Bernat Softee Chunky in Linen color;
Scraps of any worsted weight yarn;
Crochet hook 9 mm;
Scissors;
Tapestry needle;
Tape measure.


Instructions
Chain 21
Row 1: dc in 3rd loop from hook (counts as dc) dc across, chain 2, turn (20)
Row 2: dc between 1st and 2nd dc in row below, dc across between each stitch in row below [see image below], ch 2, turn (20)
Row 3-11: Repeat Row 2
Finish off and weave in ends.
Adding the Color
Cut a piece of your colored yarn 24x the length of your piece. Thread that yarn doubled through your tapestry needle.
Beginning in row one, weave that colored yarn over and under each stitch across. Continue to next row by going under, then over each stitch.
Continue over each row. Make sure not to pull the piece too tightly. The weaved in yarn shouldn't drastically change the shape of your piece. Weave in the ends.
Constructing the Slipper
With a new piece of colored yarn, weave yarn along the far right edge through each row. Once weaved, pull each end to cinch the end and tie a tight double knot.
Now to seam the top. Use the same yarn piece that you cinched the toe with and stitched the top seam over the first 10 stitches. In the last stitch go over it 3-4 times to keep that secure. Cut and weave in ends.
Finally, seam the back. Fold the opposite edge together and sew the edge together. Cut and weave in the ends.
Turn the piece inside out and voila! Simple slipper from a square.