Helping our users. ​Knit Jordan's Blanket.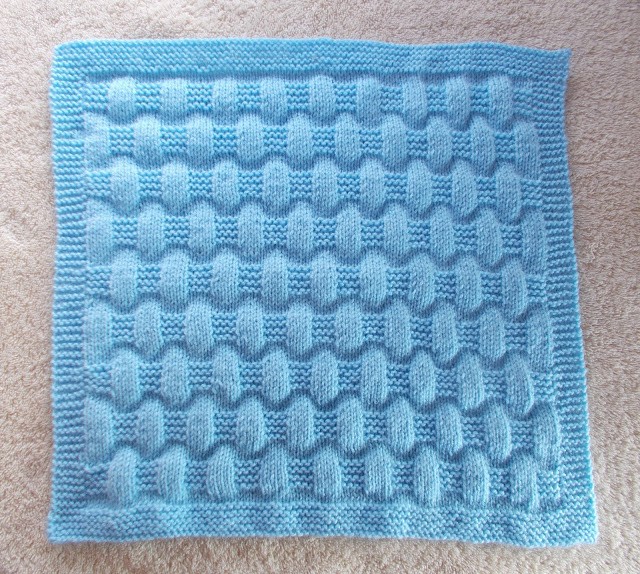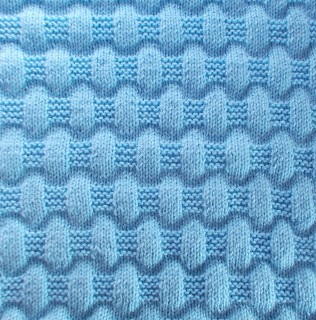 You'll need:
DK yarn around 70g
4mm needles
Size:
Width – 15"
Length – 15"
To make this blanket bigger you will need to cast on 88 + (multiples of 8)

For an 18"preemie blanket cast on 104sts
For a 24" newborn baby blanket cast on 144sts
For a 30" baby blanket cast on 176sts
Stitches control: 24 sts = 4".
Instructions
Cast on 88 sts
Knit 10 rows (for border)
11th Row: Knit
12th Row: S1, k5, purl to last 6sts, k6
13th Row: Knit
14th Row: S1, k5, purl to last 6sts, k6
**
15th Row: K6, *(p4, k4), repeat from * to last 10sts, p4, k6
16th Row: S1, k5, purl to last 6sts, k6
Repeat the 15th & 16th Rows three times more
23rd Row: Knit
24th Row: S1, k5, purl to last 6sts, k6
25th Row: Knit
26th Row: S1, k5, purl to last 6sts, k6
27th Row: K10, *(p4, k4), repeat from * to last 6sts, k6
28th Row: S1, k5, purl to last 6sts, k6
Repeat the 27th & 28th Rows three times more
35th Row: Knit
36th Row: S1, k5, purl to last 6sts, k6
37th Row: Knit
38th Row: S1, k5, purl to last 6sts, k6
**
Repeat from ** to ** three times more
Repeat the 15th – 24th Rows once more
Knit 9 rows (for border)
Cast off