​Knit Plaid with Leaves Pattern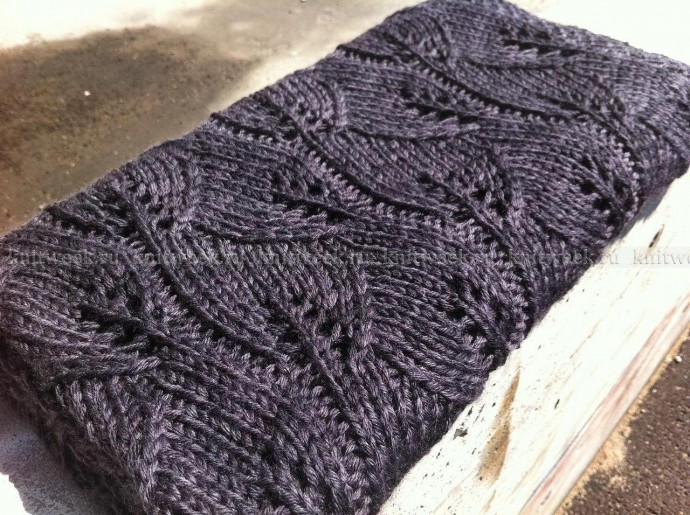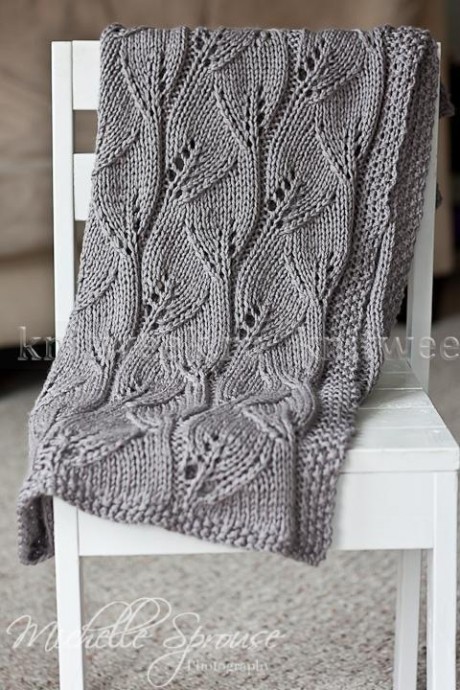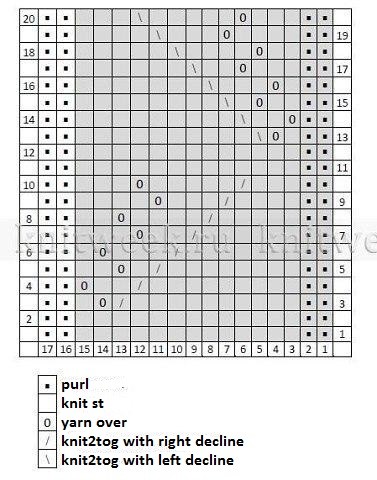 You'll need:
6 skeins of Eco-Cotton Bioline yarn in color 28 by Grignasco (100% cotton; 140m/50g);
Circle knitting needles 5 mm.

Size: 75 х 70 см.


Stitches control: pattern repeat = 11,5 cm.


Note: work with 2 threads of yarn.
Instructions
Cast on 100 sts and make 4 rows with pearled pattern, then, work with the main "leaves" pattern, make the first and the last 4 sts with pearled pattern. Knit to the needed height and then make 4 more pearled rows. Bind off all the sts.