New here with a question.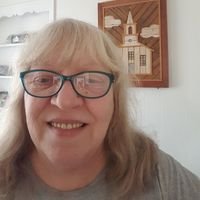 Betty
Hi,
I love this site. I am new here and I receive email with new stitches, patterns and etc. I have a question regarding the email I receive. There are quite a few things in each email, which is great. I can never get to any of the stuff included in the email. Only the main article. There are many after the first one and each says subsribce and open. Well, I am subscribed and when I try to open it only opens the very first one. Example: https://www.craftorator.com/upload/001/u160/7/6/cr...
and that is the only one I can see. I can see none of the others. It automatically defers to the first one. Help? Cuz I see no reason why I cannot click on them, especially if I am subscribed.
Thank you,
Betty