Seymour the Sloth Coin Purse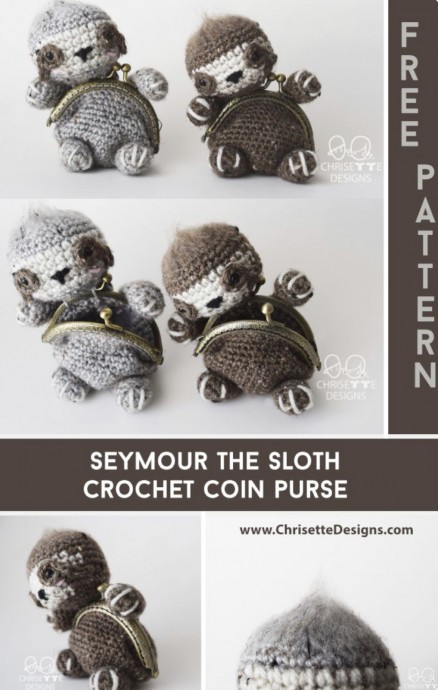 This adorable coin purse is perfect for sloth lovers and crochet enthusiasts alike! With its cute design and functional use, it makes for a great gift or a fun project to work on. The pattern for this crochet sloth coin purse is easy to follow and suitable for beginners, so you don't need to be an expert to create your very own Seymour. So friends, let's get to work immediately by clicking on the link below!
Materials needed:
1. Medium weight size 4 yarn in any colors.
2. 3.75 mm crochet hook.
3. Stitch marker.
4. Bent Yarn needle.
5. Polyfil.
6. Two 6 mm safety eyes.
7. Sewing pins to hold pieces in place.
8. Sewing needle: It must fit through the holes on the purse frame, a yarn needle is too thick.
9. Sewing thread: match the color of the body.
10. Metal Purse Frame (3.35 in. wide).
11. Cat hairbrush (Optional for fuzzy hair).