Cute Crochet Pocket Fox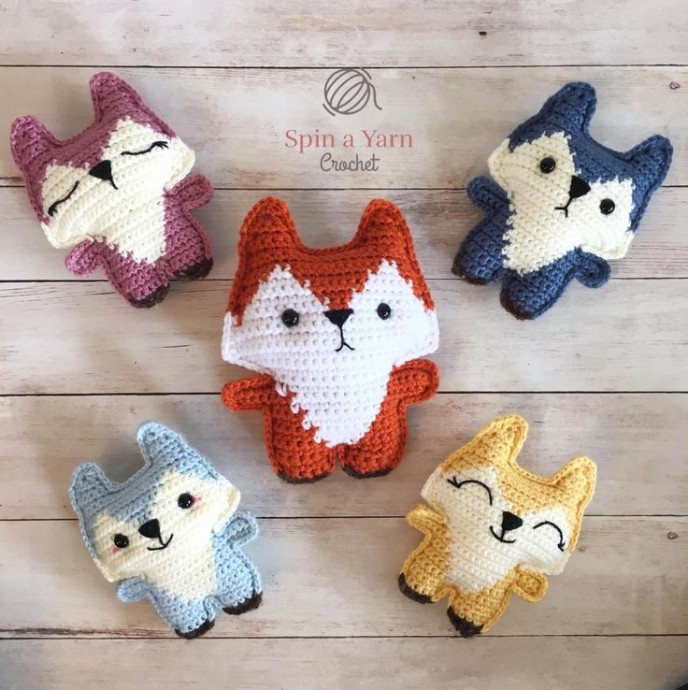 Allow me to introduce you to Greg, the fox ams his friends. These little cuties are cool guys to hangout with.
Their natural habitats are pockets, of course! Any pocket at all will do; big ones, small ones, rectangular, square, pouch pockets, welt pockets, side pockets, you name a pocket, a little Pocket Fox will be comfortable there. Their diet consists of the naturally occurring substances of pockets: lint, buttons, coins, pen caps, the occasional paper clip, and the like. Due to evolution, Pocket Foxes do not have tails so as to ensure maximum pocket-living comfort. Pocket Foxes are shy but make great company wherever you go. Jump on the link below and make more friends
Materials needed:
Yarn
2.75mm hook
9mm safety eyes (optional – you can also stitch the eyes on using crochet thread)
Black cr ochet thread for mouth
Stuffing
Tapestry needle.