Baby Elephant Crochet Applique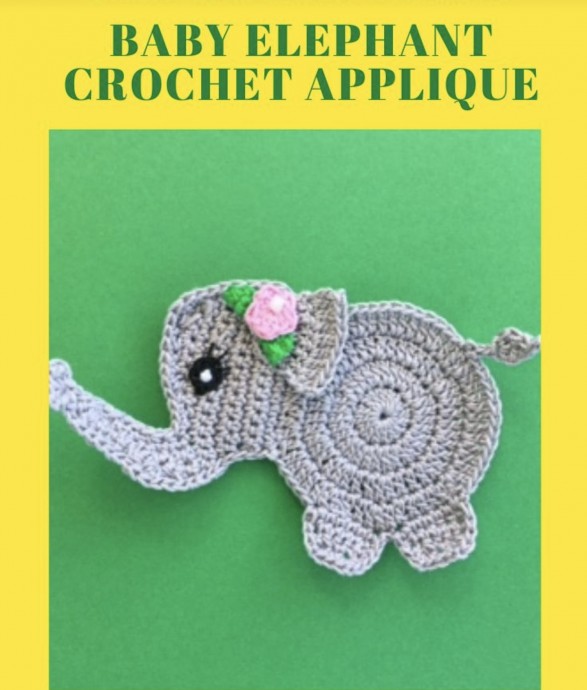 Take a look at this cute baby elephant. It seems really happy and active. It is very suitable as applique, attached to your dresses, cap, beanies, socks, bedspread, pillowcase, curtains, table cloth and even your bags. It will be a muse and motivation as you go through your daily routine. There's no limit to the goodness of this piece, it's absolutely endless. Jump on the link below and have this baby elephant jumping into your palm.
Materials Needed:
Crochet cotton or wool,
A crochet hook, 1.25mm
Scissors.
Thread to sew the ear, eye and flower on the elephant.
Sewing needle.
Darning needle to weave in ends.
A bead for the flower if desired.