DIY Moss Stitch Table Mat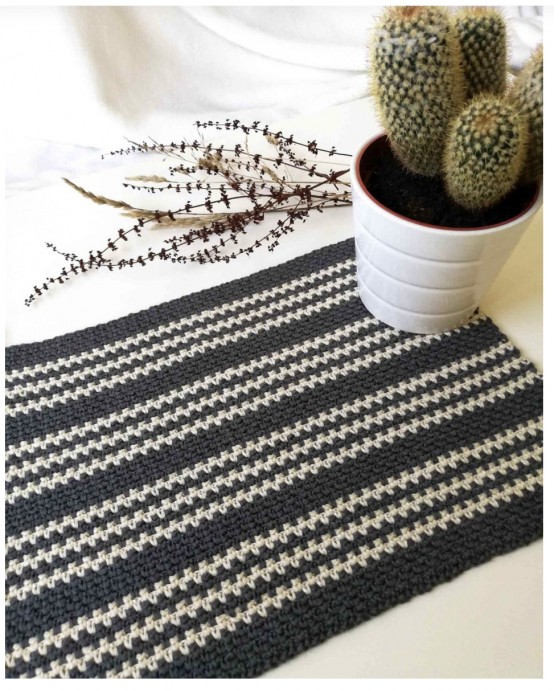 Hi everyone! Do you have this pattern under your skills wings? It's the Moss stitch pattern and here it is gloriously displayed in this stunning table mat. The Moss stitch pattern is quite easy to learn even for newbies and so, I share the pattern in this tutorial below to guide and lead you through your DIY earning process, making sure you have a yummy time!
Materials needed:
Yarn: any fine or dk yarn will work
Hook: as suggested on your yarn label

Lisa
Make a Cactus Flower Granny Square
18 hours ago
I don't understand the directions.  Could you plea...

Clare
NEW TO CROCHET....REQUESTING HELP
1 day ago
I make a tension square approximately 6"x 6" 15cm ...

Phyllis
Cozy Rag Rug
1 day ago
Where is the pattern?

Valerie
Make a Traveling Afghan Crochet Sampler Square
3 days ago
I am having gone down the page and am unable to fi...

Christine
DIY Candy Corn Amigurumi
4 days ago
Adorable 🧡💛🎃

Darlene
DIY Dragon Amigurumi
4 days ago
I found out how to download it. It was confusing a...

Darlene Estlow
DIY Dragon Amigurumi
4 days ago
I purchased the dragon crochet pattern a few minut...

TC
Little Baby Girl with Red Hairpin Amigurumi
6 days ago
Thanks you.  My great-grand-girls will love this d...

Margaretha Amrén
Patterns Slippers So pretty, creative & sweet!
7 days ago
Plebsen send me the complete instruktions via emai...

Ollie
Easy Crochet Wrap
11 days ago
Thank you for the pattern.