Super Cute Koala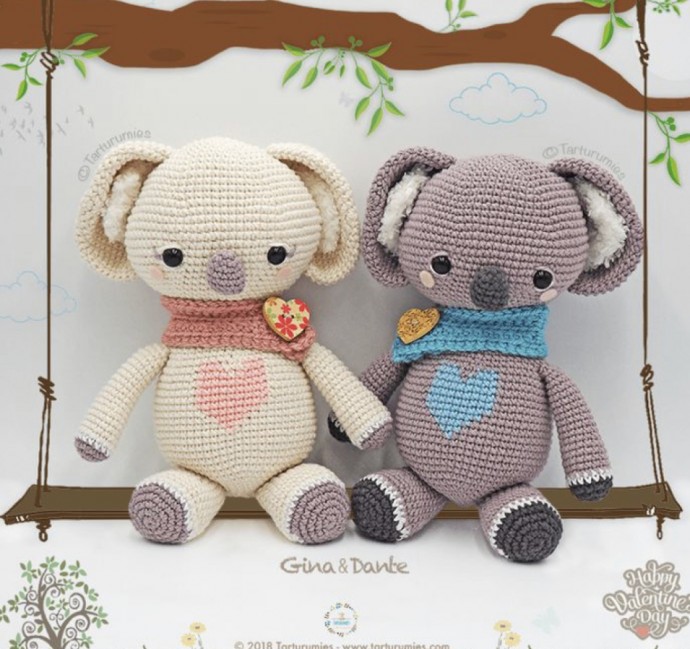 Here comes the Koala in its beauty as toys and friendly companions for the entire family. It's time to stuff those crochet patterns in this Japanese style design. There's a beginner-friendly tutorial below to teach us the nooks and crannies of this beautiful craft, so take advantage of it to help you DIY and become an entrepreneur yourself! Let's begin!
Materials needed:
Yarn
Scarf Yarn (for crochet hooks 3 – 3.5 mm/ 2mm wide)
Hairy Yarn (for inner ear – for crochet hooks 4.5 – 5.5mm/ 7mm wide)
Felt
Thread (for sew the button)
Fiberfill (to stuff)
Textile glue (for glue some parts of felt)
10mm Safety eyes
Heart Decorative Button: 27mm diameter approx.