Breakfast in Paris Jacket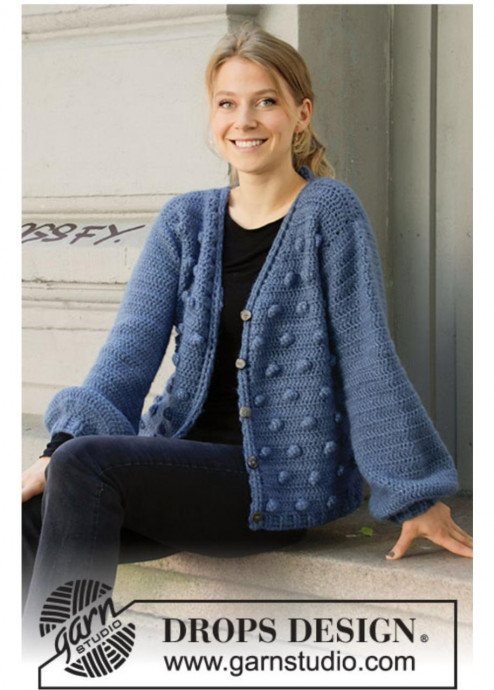 Do you have moments when you're a bit dissatisfied with your outfit or just in need of a warm outfit? Top up the style with this crocheted jacket with bobbles. It makes a perfect accessory to a pair of jeans, pants or even a dress. With easily comprehensible instructions make this durable piece and have it serve you all year round.
Materials needed:
-DROPS AIR from Garnstudio (belongs to yarn group C)
450-500-550-600-650-700 g color no 17, denim blue.
-CROCHET HOOK:
DROPS CROCHET HOOK SIZE 5 mm = US H/8
* If you have too many stitches on 10 cm = 4" switch to larger hook.
* If you have too few stitches on 10 cm = 4" switch to smaller hook.
-DROPS BUFFELHORN BUTTON angular NO: 537: 5-5-5-6-6-6 pieces.